This morning, Multifarious Industries Press the Composite Stock Price Index to 6,577
By : Abraham Sihombing And Aldo Bella Putra | Wednesday, February 28 2018 - 20:00 IWST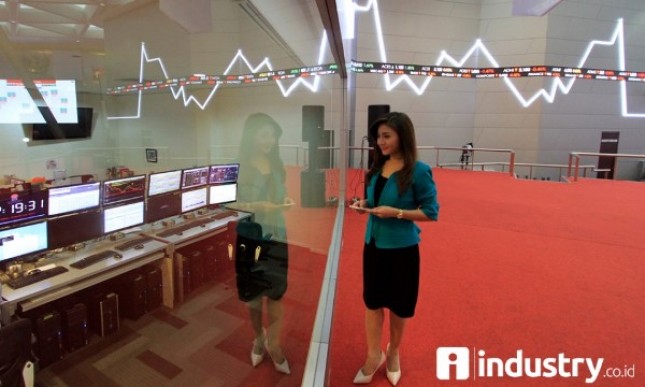 Pengunjung mengamati papan elektronik yang memperlihatkan pergerakan IHSG di gedung BEI (Foto Rizki Meirino)
INDUSTRY.co.id - Jakarta - Jakarta Composite Index (IDX) opened down 3 points to 6,595 in the first trading session Wednesday (28/02/2018) compared to the position at the end of the previous day's trading at 6,598 levels.
Until 10:45 pm JATS time, JCI was observed at 6,577, down 0.32% or 21 points on yesterday's trading position. A total of 165 shares fell, 147 stocks rose, 124 stagnant shares and 180 shares have not been traded. Meanwhile, since this morning until now, IHSG moves in the range 6,564-6,599.
The total value of transactions across the BEI market segment reached Rp2.79 trillion. It consists of transaction transactions in the Regular Market of Rp2.61 trillion, Negotiation Market at Rp183.24 billion and in Cash Market worth Rp21.44 million.
The total trading volume recorded as many as 49.94 million lots stock, the result of 156,878 times the transaction. Foreign investors booked net sales of Rp286.30 billion with total sales volume of 795,811 lots.
Six of the nine indexes of BEI weakened. The index of miscellaneous industry sector experienced the deepest decline, which is equal to 0.97% or 13.23 points to the position of 1.357. Then followed by index of financial sector and index of industry sector which each eroded 0,67% and 0,48%. (Abraham Sihombing)