Half-Day Rest, Composite Stock Price Index Closes Up to 6.417
By : Abraham Sihombing And Aldo Bella Putra | Thursday, March 08 2018 - 21:00 IWST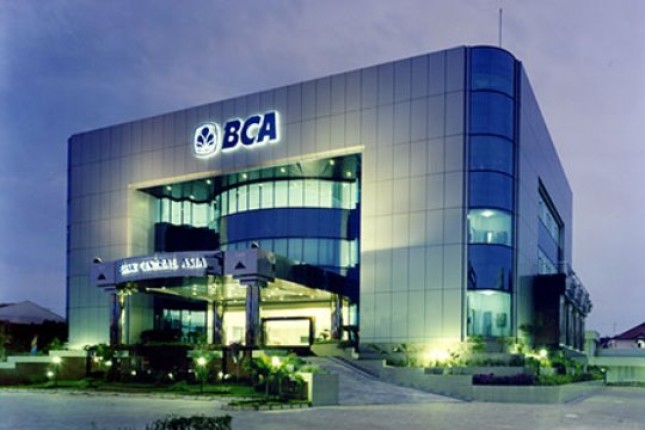 Bank Central Asia (Foto Ist)
INDUSTRY.co.id - Jakarta - The Jakarta Composite Index (IDX) closed up 0.77% or 49 points to 6,417 at the end of the first trading session Thursday (08/03/2018) compared to the previous day's trading position at the level of 6.368.
A total of 181 stocks rose in price, 191 shares fell, 102 stagnant shares and 141 shares were not transacted at all. JCI in the first session of trading moved in the range of 6,371-6,437.
The total transaction value of all BEI market segments reached Rp4.27 trillion. It consists of transaction value in Regular Market worth Rp3.67 trillion, Negotiated Market Rp597.81 billion and Cash Market worth IDR5.44 million.
Total trading volume was recorded at 51.95 million lots of shares, resulting from 266,376 transactions. Foreign investors booked a net purchase of Rp64.18 billion, but they still recorded net sales volume of 93,010 lots of shares.
Seven of the nine sector indices of BEI are green. The index of the financial sector experienced the highest increase, amounting to 1.92% or 22.06 points to 1,173 positions. Then followed by index of trade sector and index of infrastructure sector which each increase 0,82% and 0,69%.
LQ45 stocks that experienced price increases and became top gainers were UNTR whose price increased by 4.23% or Rp1,475 to Rp36.375 per unit, BBCA whose price increased by 3.10% or Rp700 to Rp23.300 per unit and INDF whose price is raised 2.75% or Rp200 to Rp7,475 per unit.
LQ45 stocks that became top losers were PTBA whose price dropped by 4.78% or Rp140 to Rp2,790 per unit, INDY whose price shrank 4% or Rp150 to Rp3,600 per unit and BJBR whose price was cut by 3.88% or Rp90 to Rp2,230 per unit. (Abraham Sihombing)