More Prospective, Jababeka Gets Rp 1.6 Trillion Sales
By : Aldo Bella Putra | Wednesday, August 02 2017 - 21:52 IWST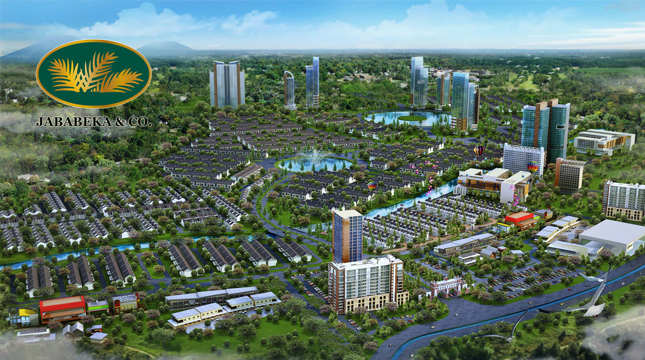 Jababeka Industrial Estate (KIJA)
INDUSTRY.co.id - PT Kawasan Jababeka Tbk (KIJA) recorded sales growth and consolidated revenue during the first half of this year amounting to Rp1,616 trillion or 19% higher than Rp1.36 trillion in similar period last year. The information was submitted by the company in a press release here on Tuesday (1/8).
KIJA Corporate Secretary Muljadi Suganda said this growth was mainly driven by the pillar of land development & property and infrastructure business with sales increase of 20% and 19% respectively. He added that the achievement was largely derived from Kendal Industrial Park's sales contribution which increased to Rp246.8 billion during the first half of last year, from Rp29.4 billion in the same period last year.
In the same period, revenue contribution from power plants increased 23% from Rp619.9 billion as of June 2016 to Rp765 billion in the first half of this year. This is supported by power plants operating at full capacity during the first half of this year. The total recurring revenues from the company's infrastructure business (power plants, dry ports, and the supply and management of clean water and waste accounted for 60% of total revenue in the first half of this year.
Unfortunately, KIJA's net profit, for the first six months of this year, fell 32% or to Rp218.9 billion. This condition is triggered by the exchange rate gains of Rp158.8 billion in the first half of 2016 which is much larger than the current period or recorded at Rp28, 5 billion. "If the exchange rate gains are not taken into account, then the company's net profit for the first half this increased by 18% from Rp161.9 billion to Rp190.4 billion," he said.
This year KIJA targets a Rp2 trillion pre-sale sale or an increase from last year's realization of Rp1.56 trillion. "Last year, pre-sales were driven by land in Kendal, Central Java. This is in line with the company's plan to build infrastructure there with a loan of US $ 20 million from Standard Chartered Bank, "said Muljadi Suganda.
For information, industrial estate developers are very optimistic that the prospect of land sales in 2017 will be better than the previous year. The developers are confident of achieving the targets set by each company this year. The optimism of the industrial estate management is supported by the increase in pre-sales achievement during the first half of last year and investors' demand for industrial land is also growing.