Indonesia, Shopping Tour Heaven For Malaysian Tourists
By : Chodijah Febriyani And Aldi Firhand A | Sunday, March 18 2018 - 20:46 IWST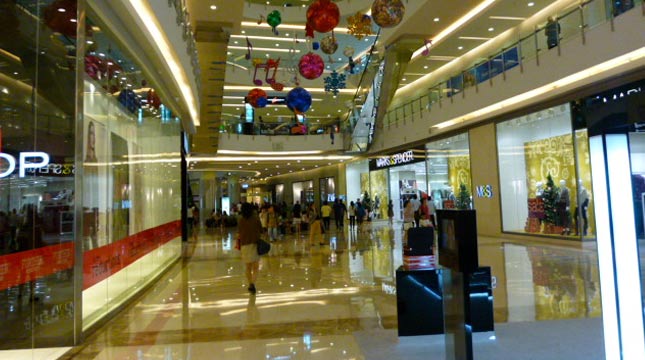 Mall Illustration
INDUSTRY.co.id - Malaysia - Wonderful Indonesia, is now returning to Malaysia, but this time will participate in the Malaysian Association of Tour and Travel Agents (MATTA) Fair, March 16-April 1, 2018. The event is held in 3 cities, Kuala Lumpur, Perak, and Penang.
For tourism affairs, Indonesia is a country that has been complete and has many tourist destinations. It turned out to be a prominent branding in the activities of the tour.
According to Secretary Tourism Officer Johor Mohd Azhari Bin Abu Bakar, Malaysian fondness and all the hobby of tourists from Malaysia are all in Indonesia.
"The character of Malaysians like shopping or shopping, and extraordinary Indonesia, it has it all," said Azhari as quoted from facebook Kemenpar, Sunday (18/3/2018).
Matta Fair 2018 is the largest exhibition in Malaysia and is always carried out continuously from year to year. Ministry of Tourism with prominent industries from Indonesia promote in the event with various tour packages and interesting offers.
"The condition now access to Indonesia has also started easy, we can go to Jakara first, new to other cities. We can also go to Batam first to other cities. So, Indonesia is now a lot of connecting airports. That
Meanwhile, Deputy Marketing I Ministry of Tourism I Gde Pitana said, "Please come. Do not worry, Jakarta has a myriad of world-class and world-class Mall as well, with original branded goods. Do not worry, Jakarta has it all, Bandung also has hundreds of malls, in other areas also Mall is good, "said Pitana.
adding, if later tourists to Jakarta, shopping in the capital will not be embarrassing. The woman said, the total Mall in Indonesia is more than 300 and various famous brands up to middle class can be found in the country. In addition, the quality of our Mall is also very good. The largest mall in Indonesia is all there in Jakarta, please visit our country, "said Sumarni.
Assistant Deputy Marketing 1 Regional II Sumarni also revealed, Mall growth in Indonesia is also very good and all available for middle and upper class.
"For Muslim Friendly business, our Mall is also ready. Please look at places of worship are all there, also very halal, because women and men are differentiated places of prayer. I guarantee that the majority of Muslims will be impressed with the Mall in Indonesia. Of course, our nature is also very good, "she concluded.