Industrial Salt Requirements Shore Up Export of Chemical Industry
By : Ridwan And Aldi Firhand. A | Monday, March 19 2018 - 21:32 IWST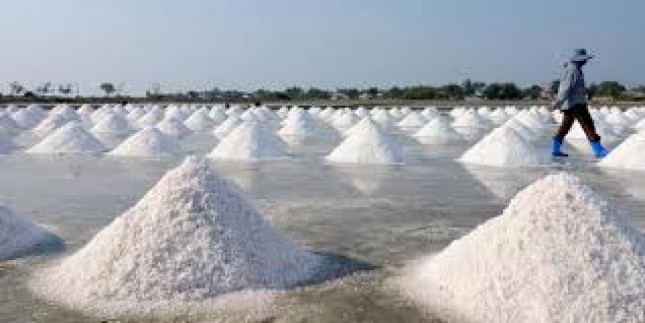 Salt Pond illustration
INDUSTRY.co.id - Jakarta, Director of PT Asahimas Chemical Eddy Sutanto, said that industrial salt is the main raw material in the basic chemical industry sector which required more than 400 national companies.
The need for industrial salt is also to support export growth, one of which is chemical plant in Cilegon, Banten, which has been expanding since 2016 with investment value of more than Rp5 trillion.
"In addition, the expansion undertaken in order to reduce the import of chemicals and secure the growth of the chemical industry and its derivatives industries, so the need for industrial salt also increases along with the expansion of the investment," he said in Jakarta (18/3/2018).
He added, it is estimated, for similar chemical industries, the use of imported industrial salt is currently around 1.8 million tons per year.
Eddy explained, for the chemical industry, imported industrial salt is done directly by the chemical industry and received at the port itself and used alone.
"So, no brokers, this is to maintain the continuity of production that operates 24 hours non-stop and maintain the cost competitiveness of chemical products for domestic needs and competition in the export market," he said.
Referring to the Ministry of Industry's data, the need for national industry salt in 2018 is about 3.7 million tons. This raw material will be channeled to the Chlor Alkali Plant (CAP) industry, to meet the demand of the paper and petrochemical industries of 2,488,500 tons.
In addition, raw materials of salt are also distributed to the pharmaceutical and cosmetics industry of 6,846 tons and various food industries535,000 tons.
The remaining 740,000 tons of salt raw materials for a number of industries, such as fish salting industry, leather tanning industry, animal feed industry, textile and resin industry, oil drilling industry, and soap and detergent industries.