Government Determined to Protect Farmers from Importing Dangerous Viruses
By : Herry Barus And Aldo Bella Putra | Tuesday, March 20 2018 - 16:00 IWST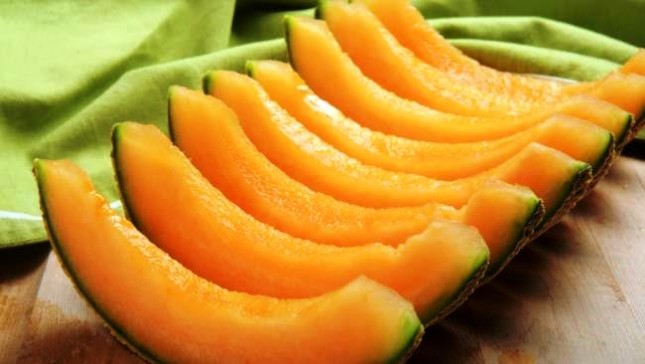 Rock melon Australia (Foto Dok Industry.co.id)
INDUSTRY.co.id - Jakarta- The government is committed to protecting farmers in the country from the entry of dangerous commodities such as dangerous seeds for the agricultural sector of the archipelago.
"We must protect our peasants and peoples from harmful viruses," said Agriculture Minister Andi Amran Sulaiman Jakarta, Monday (19/3/2018)
According to Amran Sulaiman, the government is certain to have anticipated the entry of various dangerous foodstuffs such as commodity seeds that have a virus, and has been equipped with a number of regulations such as the rules of the Ministry of Commerce.
The minister also warned that the current government has also managed to encourage the realization of exports of a number of commodities to various countries.
"We continue exporting onions, now export to six countries," he said and added, tomorrow he will release corn exports to the Philippines from West Nusa Tenggara.
Ministry of Trade through the Directorate General of Consumer Protection and Commerce of Trade Ministry (Kemendag) secures approximately five tons or 254 bags of imported garlic seedlings suspected of misusing import licenses.
Director of Commerce Department of Commerce Veri Anggrijono in Jakarta on Monday (12/3) said that his side has also pocketed the name of the importers of garlic seedlings. It will take firm steps if the importer is found to be in breach of the rules.
Veri stressed that the Ministry of Trade will be firm in monitoring imports. There is no compromise for naughty importers who disobey or abuse the rules. Garlic seeds are circulating in Kramat Jati Market, East Jakarta.
Earlier, Vice Chairman of the Police Task Force of Police Brigadier General Police Agung Setya said the importers who sent eight containers of illegal garlic must be completed until the court.
Agung said the importers and the persons suspected of involvement in illegal garlic shipments of eight containers had committed grave breaches that could not be tolerated because of the disruption of many parties.
Meanwhile, Novani Karina Saputri Center for Indonesian Policy Studies (CIPS) researcher, as reported by Antara, said that the government should be able to ensure the availability of food for all regions in Indonesia in order to maintain the price to prevent inflation.
"Talking about inflation will not be far from the Consumer Price Index, the high price of consumer food is the main cause of inflation rate as of January 2018," she explained.
According to her, the high price of food commodities is due to the inability of domestic production to meet the amount of consumer demand in the market that makes consumer food prices soar.