Pakuwon Jati's Net Income Grows 18 Percent in 2017
By : Abraham Sihombing And Aldi Firhand. A | Thursday, March 22 2018 - 21:20 IWST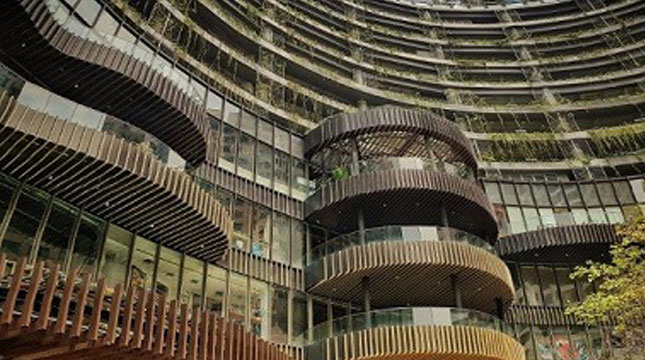 Tunjungan Plaza 6 in Surabaya, East Java
INDUSTRY.co.id - Surabaya - PT Pakuwon Jati Tbk (PWON), one of Indonesia Stock Exchange's (BEI) developers, posted a net income of Rp5.72 trillion in 2017, a 18.1% increase compared to last year's Rp4.84 trillion.
"About 52% of the net income is recurring revenue and the remaining 48% is revenue from development projects," said Minarto Basuki, Director of PWON, also concurrently as Corporate Secretary, in Surabaya , Thursday (22/03/2918).
Minarto argues, PWON sustainable income in 2017 was recorded at Rp2, 96 trillion, an increase of 15.7% compared to the previous year amounting to Rp2, 55 trillion. The increase was supported by an increase in revenues from Pakwon Mall stage 2 and 3 shopping centers that opened in February 2017 as well as additional retail and corporate shopping centers that already exist.
Meanwhile, according to Minarto, the company's revenue derived from the development of property projects in 2017 reached Rp2.76 trillion, growing by 20.8% compared to the previous year of Rp2.29 trillion. The growth was due to the recognition of revenue from the sale of the Kota Kasablanka Stage 2 apartment.
Total sales of marketing (marketing sales) company throughout January-December 2017 recorded at Rp2, 5 trillion. Approximately 62% of the marketing sales value is from apartment sales. The remaining 30% and 8%, respectively, will come from sales of home sites and offices.
"The Company throughout 2017 has realized capital expenditure amounting to Rp2.05 trillion. It's all to finance construction projects Kota Kasablanka Stage 2, Tunjungan Plaza 6 and Pakuwon Mall extention and land acquisition, "said Minarto.
From the net income, according to Minarto, the company's management can finally book a comprehensive profit of Rp 2 trillion. It shows a 12.7% growth in corporate profits compared to the company's realized profit of Rp1.78 trillion in the previous year.
Throughout 2017, the company's shares with PWON code have experienced price growth up to 22.1%. While the index of property sector Indonesia Stock Exchange (BEI) decreased 4.31% in the same period. That's because of the general weakening of property conditions. (Abraham Sihombing)