Survey, It turns out that men prefer to buy houses rather than women
By : Ahmad Fadli And Aldi Firhand. A | Saturday, March 24 2018 - 20:28 IWST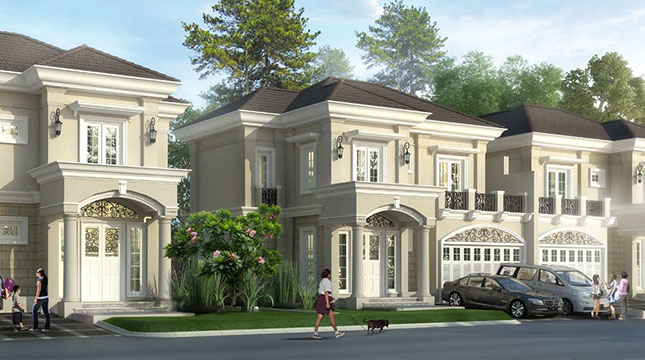 Luxury Residence (ist)
INDUSTRY.co.id - Jakarta -Do you know that men prefer to buy a house when compared with women, the conclusion is taken based on the results of a survey conducted by the Lamudi.co.id property portal.
Based on the results of the survey mentioned, during the year 2017 visitors Lamudi is dominated by the Adam with a percentage figure reached 56.1 percent this figure increased when compared to last year which reached 51.9 percent. While the percentage of the total access of women reached 43.9 percent.
The majority of visitors Lamudi own dominated by productive age group that is 25-34 years, then followed by groups 18-24, ranked three 35-44 and age group 45-54. The average visitor of Lamudi comes from Jakarta (48.78%), Surabaya (15.16%), Bandung (7.25%) and other cities such as Medan, Makassar and Tangerang.
While for the average access device itself that open the search site Lamudi property majority use mobile (56.39%), desktop (40.53%) and tablet (3.08%).
According to Mart Polman, Managing Director of Lamudi Indonesia, the current trend of property search through the internet continues to increase, this can be seen from the increasing number of users of Lamudi every year.
Mart says, the increasing trend of property break through internet because this way is considered easier and practical, you do not need to buy newspapers to see classified ads, so just sit sweet in front of your laptop or smartphone then the ideal property can already be found.
Finding properties through the internet will make your life easier, no need to take the time to go to the property exhibition, you can also get property sales information through the property portal in great detail, Mart said.