Bank DKI Supports Full Non-Cash Payment System in Samsat DKI Jakarta
By : Wiyanto Dan Aldo Bella Putra | Monday, March 26 2018 - 17:00 IWST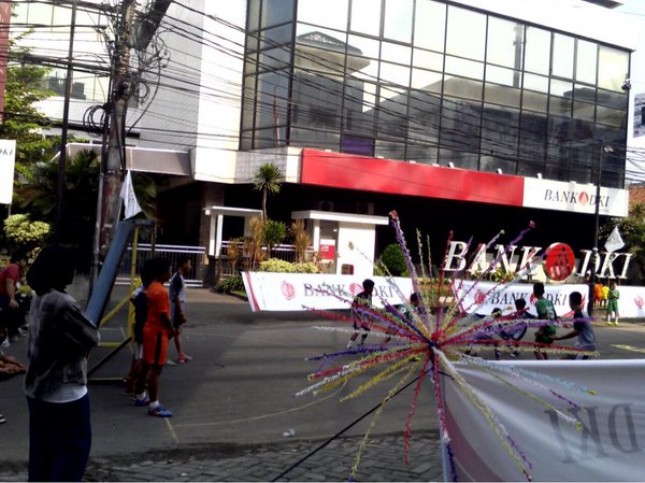 Gedung Bank DKI
INDUSTRY.co.id - Jakarta - In order to support the Non-Cash National Movement (GNNT) to improve services to residents of DKI Jakarta and its surrounding areas, Bank DKI cooperates with the Jakarta Metropolitan Police and the Provincial Government of DKI Jakarta in the case of non cash / cash and digitalization of vehicle registration.
This was conveyed by President Director of Bank DKI, Kresno Sediarsi after the inauguration of Samsat Digital and non-cash payment at Polda Metro Jaya, Jakarta (26/03/2018).
Kresno Sediarsi conveyed, "This cooperation is a positive synergy between Bank DKI and Polda Metro Jaya in realizing the improvement of public services, so that people feel easy and comfortable to conduct payment transactions of Motor Vehicle Tax and Transfer of Motor Vehicle Names non-cash. In addition, this cooperation is also a form of modernization of payment transaction system supported by products and services of Bank DKI."
In this case, Bank DKI will serve as the recipient of payment of PKB, PNBP, and SDWKLLJ in DKI Jakarta as well as aggregator of fund collection of payment receipt for DKI Jakarta area. The mechanism of payment of Non Motor Vehicle Tax is the owner of the vehicle / taxpayer simply comes to Samsat to fill the vehicle data via e-Form. Furthermore, the taxpayer registered his vehicle at the registration counter to conduct the verification process of the owner and vehicle data.
The next step, the taxpayer comes to a non-cash counter to make payments through Bank DKI.