RR Uncover The Oddity of Salt Price Counts at the Retail Level
By : Herry Barus And Aldo Bella Putra | Thursday, March 29 2018 - 18:00 IWST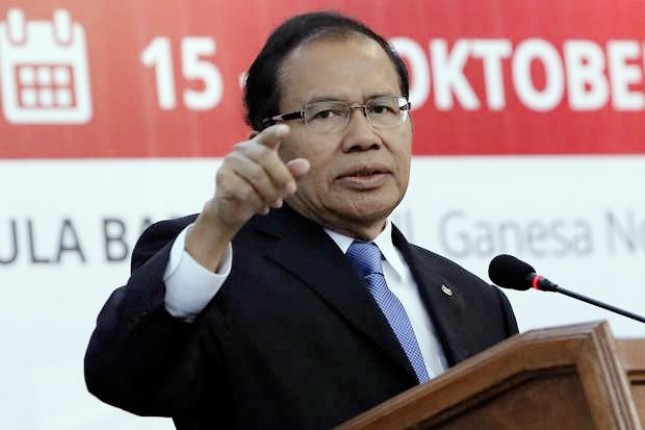 Rizal Ramli (dok RMOL)
INDUSTRY.co.id - Jakarta - The price of salt on the market seems to be an oddity in the calculations before being sold at the retail level. Given the price difference is sold quite high of Rp 1,000 per kilogram. As a result, government import because the price of salt is considered expensive.
Economist, Rizal Ramli (RR) said, if carefully studied by looking at the numbers, it is not too difficult. The price of raw people's salt in farmers is between Rp 550-650 per kilogram. The price plus the cost of the process into salt is ready for consumption of Rp 600 to Rp 1,200 per kilogram. Salt is then sold with a profit of 20 percent to Rp 1,500 per kilo.
While the price of imported salt is Rp 600 per kilo. Further processed at a cost of Rp 600 to be Rp 1,200 per kilogram, when compared with the raw price between the salt of the people with impr is not far away, just the difference of Rp 50 per kilo. That is not true if local salt is expensive, said Rizal Ramli, in Surabaya, Wednesday (28/3/2018).
To protect the salt farmers, Rizal proposed that the government impose an additional 20 percent tax on imported salt. However, this Australian policy rejects it with a 20 percent burden. We are a big country, we have the right to protect our people, he explained.
Former Coordinating Minister for Economics was assessed that the problem is the price of salt at the ritail level to Rp 2,500, so it is suspected there is a cartel game because the difference is Rp 1000 from the price of salt so that is Rp 1,500. The price of people's salt plus processing plus margin to Rp 1,500.Kok can the difference Rp 1,000. Who can this. So the margin is too high, he explained.