Half-Day Rest, Composite Stock Price Index Closes Up to Position 6.230
By : Abraham Sihombing And Aldo Bella Putra | Wednesday, April 04 2018 - 16:30 IWST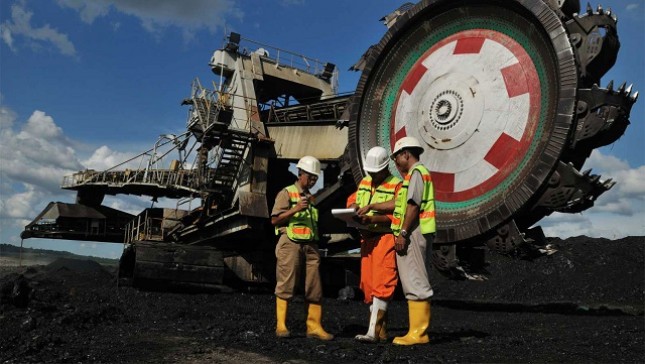 Ilustrasi Tambang Batu Bara PT Bukit Asam Tbk
INDUSTRY.co.id - Jakarta - Jakarta Composite Stock Price Index (IDX) closed at 6,230 in the first trading session Wednesday (04/04/2018), up 0.03% or 1 point compared to the position at the end of trading yesterday at the level of 6,229.
As many as 190 stocks rose in price, 150 stocks fell, 126 stagnant shares and 150 shares were not transacted at all. JCI in the first session of trading today moved in the range of 6,225-6,250.
Total value of trading across all BEI market segments stood at Rp2.65 trillion. It consists of trading value in the Regular Market worth Rp2.35 trillion, in Negotiated Market of Rp294.38 billion and in Cash Market for Rp1.48 billion.
The transaction volume in the first session of trading today reached 47.55 million lots of shares, resulting from 211,533 times the transaction. Foreign investors booked net sales of Rp66.30 billion with net sales of 349,743 lots.
Six of the nine indexes of the BEI index rose. The index of the basic industry sector experienced the highest increase of 0.55% or 4.09 points to 747. Then followed by index of mining sector and index of trade sector which each lifted by 0,34% and 0,28%.
LQ45 stocks that experienced price increases and became top gainers were EXCL whose price rose by 3.39% or Rp80 to Rp2,440 per unit, INTP whose price increased by 2.78% or Rp450 to Rp16,650 per unit and PTBA's price lifted 1.94% or Rp60 to Rp3.150 per unit.
The top LQ45 stocks are AKRA whose price is reduced by 1.76% or Rp100 to Rp5,575 per unit, BBRI whose price is decreased by 1.67% or Rp60 to Rp3,540 per unit and BBTN whose price is trimmed 1, 34% or Rp50 to Rp3,670 per unit. (Abraham Sihombing)