Gayo Coffee Export Contract Aceh Reaches Highest Price
By : Herry Barus And Aldo Bella Putra | Wednesday, April 11 2018 - 18:00 IWST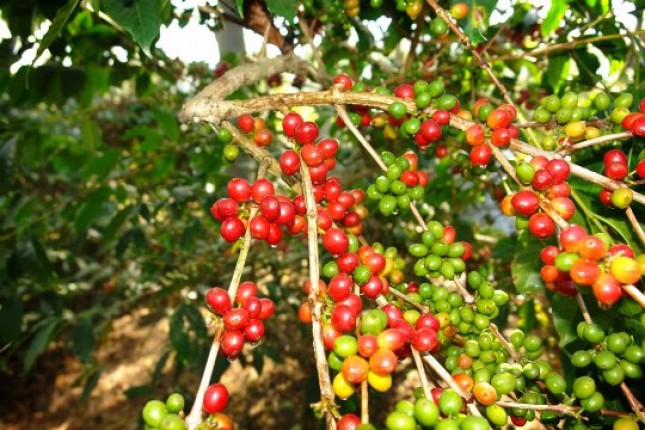 Kopi Indonesia (Foto Ist)
INDUSTRY.co.id - Takengon - Gayo Arabica coffee export contract is renewed following the price of the commodity at the farmer level in the central Aceh district and the Meriah continues to bounce and the highest in history.
Armiyadi, an exporter in Takengon, Central Aceh District, told media crew Tuesday (10/4/2018) said Gayo green bean coffee price in the world market is currently in the range of 7.5 US dollars per kilogram or equivalent Rp102.000 / Kg.
"The highest price now on the contract is 7.2 dollars to 7.5 dollars / kg. If 7.5 dollars multiplied by the current rupiah rate Rp13.500 is Rp 102.000 / Kg and this price has never existed before," said Armiyadi.
According to him the price is also still for export coffee category in terms of quality is still different from the category of selected coffee beans or specialty coffee.
"The average coffee export category, not the specialty coffee, if it's more expensive, it's the average coffee sold per container, and it's the current highest price of the price that's ever been, it's the latest contract price" said Armiyadi.
He explained the current price comparison with the previous highest price for the Gayo coffee export market is at 6.5 dollars or equivalent to Rp70,000 / kg.
"There are two components, the first is the weak exchange rate of the rupiah, and the second is the high coffee price, so the two factors are supportive. If it is usually the highest average of Rp70.000 / Kg, once happened the highest Rp80.000 / Kg," said Armiyadi.
Furthermore, Gayo Coffee's latest contract in the world's export market is now due to adjustments to be made between buyers and exporters in the region, since the previous contracts can no longer be fulfilled as Gayo's coffee production declines completely.
The decline in Gayo's coffee productivity kept its supply on the market continuing to diminish as prices kept rising, while coffee hunts among exporters continued to meet export quotas.
"The new contract continues to come because long-term contracts cannot be fulfilled, many are now sick contracts, it's a contract that's done five or four months before this harvest, for example in November, that's a contract exporter with $ 5.5 / Kg , keep his coffee a bit, scramble in the field, prices go up," he said.
"With the price rising eventually these contracts are delayed, postponed to be sent, because there is no goods." Finally the buyers give new contracts," said Armiyadi.
Currently known Gayo coffee productivity in the two districts of Central Aceh and Bener Meriah is declining due to climate change and weather factors are increasingly uncertain.