MCC Immediately Reports Viktor Laiskodat to Police Related to Alleged Hate Speech
By : Herry Barus And Aldo Bella Putra | Sunday, August 06 2017 - 14:07 IWST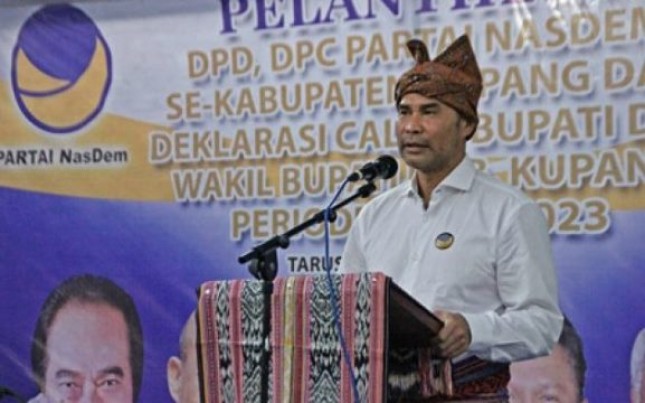 5166
INDUSTRY.co.id - Magelang - Vice Chairman of Majelis Syuro PKS Hidayat Nur Wahid said his party will complain to Nasdem Party politician Viktor Bungtilu Laiskodat to Police Headquarters for hate speech expressed during his speech in NTT.
"In addition, the PKS will also report it to the Honorary Council of the Council," he said after a speaker on the socialization of the four pillars of the MPR RI at Hotel Borobudur, Magelang City, Central Java, Saturday (5/8/2017)
He strongly rejected Viktor's irresponsible statements, because too many statements or slander were made, including hate speech, provocation, divisive of fellow citizens.
He said suddenly he said there is a party that supports HTI clearly does not understand about the nature of mass organizations and the nature of attitude towards the Perppu.
"Because the statement has been exceeded the limit, very exaggerated and done by a person who should be with socialization he really understand about what Pancasila, the 1945 Constitution, including NKRI should not divide the children of the nation," he told the media crew.
He said he should understand whether or not to accept the mass organization's constitutional rights, let alone the PKS refuses not for supporting intolerance.
Due to the behavior that is already against the defamation sections, the slander, the hate speech, the provocation, he said, the PKS will appeal to the Police Headquarters and to the Honorary Council of the Council.
"Maybe Monday (7/8) will be delivered to the authorities, I hope this becomes a serious lesson, because if this is allowed, let alone he also said the words we kill before he kills us are terrible," he said.
According to him, it must be done hard correction. It is a fact of how a Viktor gives a public speech in public, a provocative, slanderous, inaccurate speech, a speech that brings about hate speech, a divisive speech.
"We should immediately apologize openly through the mass media at the national level and NTT level so that the matter will be resolved soon, but the law must be enforced because this problem has spread so that no one will repeat it later," he said.
According to him, he should have understood not to commit hasty acts, suddenly calling the four parties only because they reject the mass organizations' mass and then be regarded as supporting intolerance, whereas the 1945 Constitution gives room for the DPR to accept or reject.
"For example the parties including my party reject the Perppu not because we support the intolerance group, we reject it because we see in the Perppu many provisions that are inconsistent with the 1945 Constitution and not in accordance with Pancasila," he said.