Directorate General of Taxes Cooperate with BRI Optimizing State Revenues
By : Wiyanto Dan Aldo Bella Putra | Wednesday, April 18 2018 - 15:30 IWST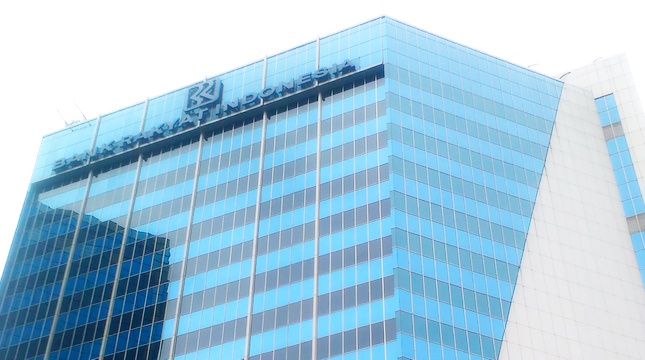 Bank BRI. (Irvan AF/INDUSTRY.co.id)
INDUSTRY.co.id - Jakarta - PT. Bank Rakyat Indonesia Tbk. re-strengthening cooperation with the Directorate General of Taxation (DGT) Ministry of Finance of the Republic of Indonesia.
President Director of Bank BRI Suprajarto stated this cooperation is a real effort Bank BRI to support the government in relation to increase state revenue through taxes.
"Through this Memorandum of Understanding, the DGT and Bank BRI agreed to work together to develop various types of electronic services including e-billing, tax kiosk and other electronic services, and the development of Smart Card NPWP," said Suprajarto at the Office of the Directorate General of Taxation, Jakarta (18/04 / 2018).
Currently Bank BRI and DJP have implemented e-billing development that has been running nationally. Going forward, BRI and DJP will precede to the next stage, including the refinement of billing bulk system, the increase of billing forex payment service, the development of billing coding channel, socialization together and evaluation of billing development.
In addition to the enhancement of e-billing services, there will also be a tax kiosk service which includes the registration feature of NPWP, billing, and taxpayer status confirmation services.
DGT and Bank BRI also agreed to cooperate to issue Smart Card NPWP provided by BRI in the form of debit card and electronic money which will be injected with interesting applet from DJP so that it can integrate NPWP identity data, employment identity data, and other identity data.
At this stage, the Smart Card of NPWP will begin to be developed for DGT employees as well as functioning cards of employees throughout the DGT work unit.
"So the Smart Card NPWP is in addition to an identity card at the same time can be used transactions. Our hope is to encourage cashless society within DJP," Suprajarto added.