Support Industry 4.0, Ministry of Industry Strong Technology Innovation in Industrial Sector
By : Ridwan And Aldi Firhand. A | Monday, April 23 2018 - 23:48 IWST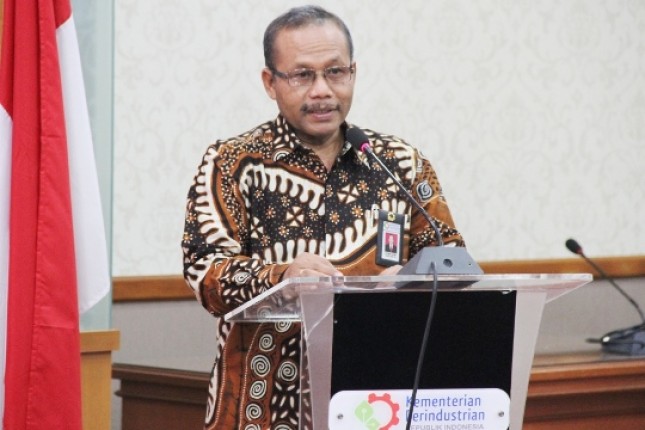 Head of Industrial Research and Development Agency (BPPI) of the Ministry of Industry, timur Ngakan Antara
INDUSTRY.co.id - Bogor, the Ministry of Industry seeks to boost Indonesia's competitiveness primarily through opportunities from the implementation of Industry 4.0.
Strategic steps that need to be carried out include improving the quality and intensity of research and development activities (R & D) in various lines that can foster innovation in the development of the national manufacturing sector.
"So, the effort that must be built is the strengthening of innovation for the industrial sector.This step needs to collaborate with all stakeholders," said Head of the Agency for Research and Industrial Development (BPPI) Ngakan Timur Antara at the Working Meeting of BPPI Ministry of Industry in 2018 in Bogor, Monday (23 / 4/2018).
Ngakan hope, through this working meeting, the creation of harmony in the direction of industrial development, especially in the field of technological innovation that will play a role in increasing national industrial productivity.
"According to scholars, the term is technology will always win," he said.
One of the agenda at the working meeting, held a discussion forum by inviting representatives from the ministries and related institutions, local governments, companies and industry associations, as well as academics.
"We also hope that in this event we will get out of the box ideas or thoughts and constructive suggestions related to the application of Industrial 4.0 technology so that it can support priority program in spurring national industry growth," Ngakan said.
The industrial sector is still the main contributor of Gross Domestic Product (GDP), which is 20.16 percent. In addition, the export growth of manufacturing industry in 2017 increased 13.14 percent compared to 2016. While viewed from its contribution to total exports throughout 2017, non-oil / gas exports of processing industry products reached 74.10 percent.
Throughout 2017 also, the industrial sector is able to absorb the labor of 1.5 million people so that the total workforce in the industrial sector to date reaches 17 million people or 14.05 percent of the total workforce in Indonesia.
"The achievement, indicating that the industrial sector is still a major supporter of the national economy," said Ngakan.
The positive performance of the industrial sector also contributed to the reminder of Indonesia's competitiveness. Based on the Global Competitiveness Index report of 2017-2018, Indonesia's competitiveness rose 5 ranks to 36th position from 137 countries, after the previous year was position 41. Indonesia is considered to have improved performance in all pillars of 12, ranging from infrastructure to innovation.
The report also states that Indonesia is ranked 31st in innovation and 32nd for business sophistication. In fact, Indonesia is considered one of the top innovators among developing countries, along with China and India.
Nevertheless, for BPPI, the biggest challenge now lies on the ninth pillar of technological readiness.
"Therefore, it takes hard work with all stakeholders to improve the mastery of technology, especially in supporting the application of Industry 4.0," said Ngakan.