Ministry of Transport will Optimize and Improve Development and Port Operation Management
By : Hariyanto And Aldi Firhand. A | Sunday, April 29 2018 - 22:49 IWST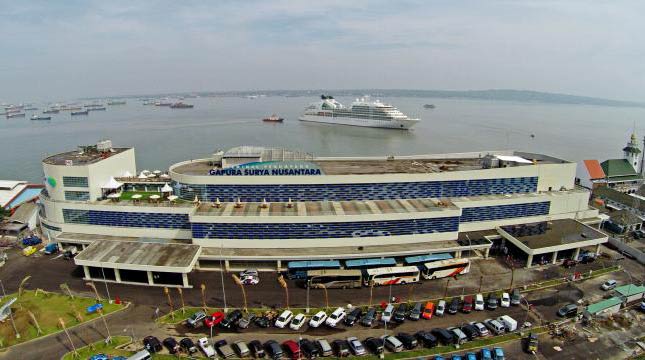 Port Illustration
INDUSTRY.co.id - Jakarta- Ministry of Transportation will optimize and improve the governance of port development and operation in Indonesia. This optimization is done by prioritizing the development of ports seen from the principle of benefit for the community.
This was conveyed by the Director General of Sea Transportation Agus H. Purnomo in the Press Release related to Follow-up of 33 Ports Development in Press Conference Room of the Ministry of Transportation on Friday (27/4/2018).
Our task is how to optimize what we build into the greatest benefit for the community. So the targets to build dozens of harbors every year continue to go on including how to solve the KDP. Insha Allah in the future we will optimally hopefully all can be utilized maximally because it has been built (port), clearly Agus.
As directed by President Joko Widodo, Ministry of Transport is committed to completing port development by identifying and planning more details.
We are setting how the priorities, benefits and availability of the budget. What is clear in 2018 there are 10 ports will be continued construction this year. There is already a budget to complete it. For those who have stopped long can be redesigned later, because we want this fund the principle of benefits there. Do not let us continue but not useful, explained Agus.
Meanwhile, Inspector General of the Ministry of Transportation Wahju Satrio Utomo also said the port development is still carried out but the port function must remain optimal.
It is clear that these assets should be optimally utilized if they are not continued as ports but still these assets will be converted to benefit as they may work with other regions or parties, said Tommy, his nickname.
Tommy explained that the project has not been completed yet because the project is done in several stages. There are some projects that are, for reasons of budget constraints, may not be budgeted for certain year and then the year is budgeted again, yes it is rather - discontinuous (development), said Tommy.
Related to the transfer of port function, Tommy explained that Inspector General gave recommendation to the MOC to take action whether the development is continued or will be converted to other useful things.
What we do in Inspector General is to prevent the loss of a larger country. If indeed this port after being assessed, it feels no longer able to match the original purpose. Surely this asset must really be utilized for other functions, explained Tommy.
It is also justified by Agus who gives an example of the transfer of port functions done to make the port function beneficial to the community. So the transfer of functions for example there are some ports for tourism but because of the development is not good we will later transfer to the port of passengers, added Agus.
Director General Agus said Ministry of Transport is committed to realize transportation connectivity throughout Indonesia. Related to this Ministry of Transport will cooperate with related agencies to accelerate the development of port operational support infrastructure.