Economic Growth of Bali Greater than National
By : Herry Barus And Aldi Firhand. A | Tuesday, May 08 2018 - 21:06 IWST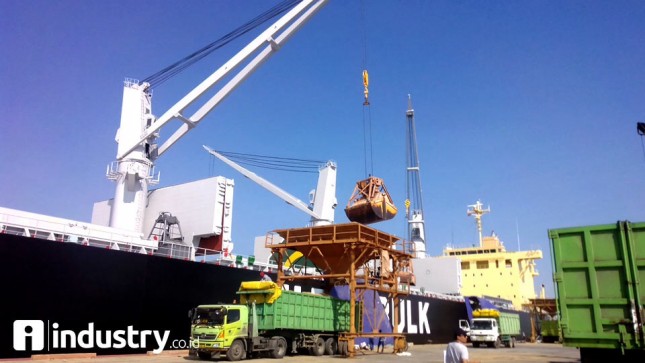 Port, illustration of loading and unloading of goods
INDUSTRY.co.id - Denpasar- The economic growth of Bali during the first quarter-2018 reached 5.68 percent, 0.62 percent greater than the national economic growth in the same quarter was recorded at 5.06 percent.
"However, the growth in Bali compared to Q1 / 2017 (y-on-y) slowed, as the previous growth reached 6.24 percent," said Head of Bali Provincial Central Statistics Agency Adi Nugroho in Denpasar on Monday (8 / 5/2018)
He said the highest growth was recorded in health services business and social activities by 9.29 percent. On the expenditure side of the Consumer Expenditure Development Index (LNPRT) and gross fixed capital growth (PMTB) were high growth components of 12.18 percent and 6.98 percent, respectively.
However, Bali's economic growth compared to the previous quarter (q-to-q) grew by 0.09 percent. In terms of business field, the highest growth was achieved by mining and quarrying by 6.79 percent.
In terms of expenditure, the highest growth was achieved by exports and invowent changes with growth of 7.62 percent and 2.26 percent, respectively.
Adi Nugroho added that the economic structure of Bali in the first quarter of 2018 still dominated the field of accommodation and drinking food business with distribution of 23.26 percent, following the field of agricultural, forestry and fishery business by 14.28 percent.
While the largest distribution in the first quarter-2018 and expenditure component components ie export components (57.53 percent), followed by household consumption 46.37 percent. Meanwhile, the contribution of imported components as component of reducer was recorded at 44.87 percent.
Adi Nugroho explained, the total of Bali's economy in the first quarter-2018 measured based on gross regional domestic product (GRDP) at current prices (ADHB) of Rp56.33 trillion. Meanwhile, based on constant price (ADHK), it was recorded at Rp36.92 trillion. (Ant)