FAO-IFAD Provides Support to Indonesia on Discrimination of Oil Palm Products
By : Hariyanto And Aldo Bella Putra | Thursday, May 17 2018 - 20:30 IWST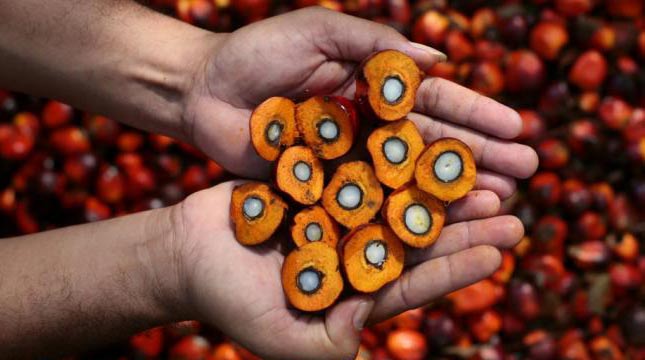 kelapa sawit
INDUSTRY.co.id - Jakarta - Indonesia receives support from two UN agencies, namely Food and Agriculture Organization (FAO) and International Fund for Agricultural Development (IFAD), related to the issue of discrimination of palm oil products.
Coordinating Minister for Home Affairs Luhut Binsar Pandjaitan in a written statement in Jakarta on Friday said the support was obtained due to palm oil discrimination related to humanitarian problems, poverty, hunger, agriculture, and improved living standards.
"IFAD and FAO support is a lot, like IFAD will be a back to back conference in Bali, while they will also lobby, as well as FAO," said Luhut, who plans to hold a technical meeting in Bali next October together with the holding of IMF-World Bank Annual Meetings.
According to the former Coordinating Minister for Political, Political and Security Affairs, the support was given because all parties agreed with the principle of "Sustainable Development Goals" which target the only number is poverty alleviation.
"The issue of oil palm is a matter to be solved in an integrated way, because it involves the problem of poverty that is the link with the SDGs is the number one poverty," he said.
Luhut hopes the public will get a comparison of three major agricultural products that produce the oil in order to have a fair assessment of palm oil.
"So if it has to be completed, it's okay, 'palm oil' is competed with 'sunflower' or 'soybean' (soybean)," he said.
However, he ensures superior palm oil karen can produce 10 times more oil than sunflower and soybean seeds.
Unfortunately, fair comparisons never arise because of negative campaigns that stereotype that palm oil impacts on forest destruction, endangers human health, and disrupts protected animal habitats.
While the fact that the contribution of the palm oil industry that can create employment and alleviate poverty in developing countries is neglected.
Luhut added that if the unfair campaign is not addressed, the closest obstacle for Indonesia will happen in 2021, where the EU Parliament prohibits the import of palm for the use of "biofuels" and "bioliquids", including biodiesel.
"For Indonesia there are research results from Stanford it shows that the most reduce our gap from 0.41 to 0.39 it is the oil palm one of the largest. If it disturbed this will damage several million people related to the problem of poverty," he said. (ant)