Royal Wedding: The Cost of Marriage Prince Harry-Meghan Markle Estimated Up to Rp515.9 M
By : Dina Astria And Aldi Firhand | Friday, May 18 2018 - 21:07 IWST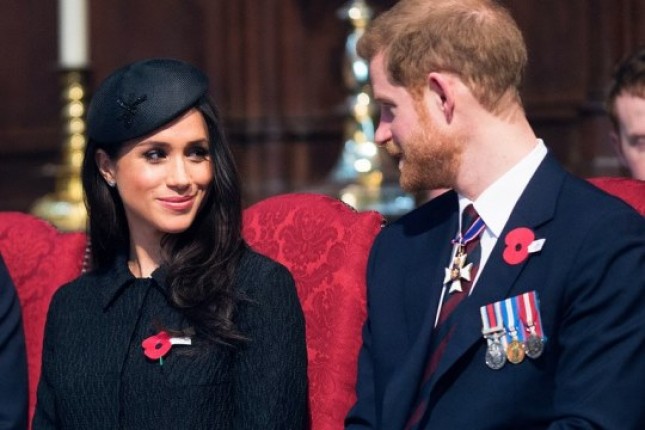 Prince Harry and Meghan Markle (Vanity Photo Fair)
INDUSTRY.co.id - England - Ahead of the happy days of Prince Harry and Meghan Markle, the two appear to be preparing for all the necessities of the wedding procession to be held on Saturday, May 19th tomorrow. Ranging from wedding dresses, invitations, rings, wedding cakes to bouquets of wedding flowers.
The palace is certainly selective in the selection of details such as a wedding flower bouquet. Reportedly the cost for this Royal Wedding flower bouquet itself reaches the price of hundreds of millions of rupiah.
The average wedding of ordinary residents in London costs about US $ 36.6 thousand or Rp 512.2 million, according to an Independent survey conducted in September 2017. How about the cost of marriage among the royal family of England?
The cost for the wedding of Prince Harry and Meghan Markle is estimated to be estimated at up to US $ 10 million or Rp140 billion, as said by Mindy Weiss, a party consultant who once worked with artist Kim Kardashian.
Mindy Weiss also stated, for his own wedding invitation also cost around Rp600 million, for the price of one invitation for US $ 75 or about Rp 1 million.
Meanwhile, Aimee Dunne, a wedding planner has seen details of this Royal Wedding that will reach about US $ 2 - 2.7 million or equivalent to Rp 28.5 - 37.9 billion. This cost does not include the cost of security during the wedding procession later.
For the wedding dress that will be worn Meghan Markle, the design of famous designer Tamara Ralph and Michael Russo, for about US $ 135 thousand or about Rp 1.9 billion. Reportedly, that the cost of this Royal Wedding dress will later change any time.
At the reception, Cosmopolitan magazine has estimated the cost to be incurred, ranging from the cost of food, drinks and champagne alone will spend about US $ 500,000 or about Rp 7 billion. The price does not include entertainment such as music and choral performances that will be led by James Vivian and Sheku Kanneh-Mason, a teenage 19-year-old who works reliably in cellos.
The cost for floral decoration and photographers documentation is estimated to spend US $ 400,000 or Rp 5.6 billion.
According to Thames Valley police, James Williams said that they are calculating the cost of security. It is estimated that the cost of security during the marriage of Prince Harry and Meghan Markle at least spent US $ 2.8 million or about Rp 39.4 billion, even possibly could reach $ 32 million or Rp 478 billion.