Gunung Steel Group, From Welding Workshop to be International Steel Company
By : Ahmad Fadli And Aldi Firhand. A | Monday, May 21 2018 - 21:31 IWST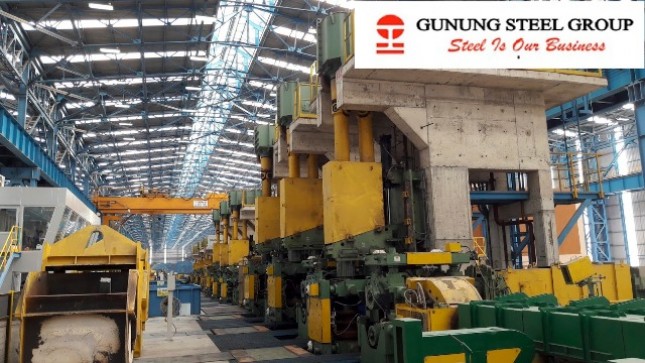 Gunung Steel Group
INDUSTRY.co.id - Jakarta - Formed on July 18, 1986, Gunung Steel Group (GSG) known as Gunung Garuda Group and later changed its name to Gunung Steel Group in 2001. Starting from a simple welding workshop in Medan, North Sumatra, the company has now become a player major in the steel industry in Southeast Asia.
The first time, Gunung Steel Group produces hot rolled steel, and gradually progresses to beam production, which includes the product line of PT. Gunung Garuda. Setelah succeeded in producing beam, the company did development by producing steel sheet in early 2000, as well as producing various kinds of hot rolled steel and sheet steel.
With more than 25 years of experience in the steel industry, Gunung Steel Group has the capability to produce 1,950,000 tonnes of steel annually. And is currently expanding capacity and capabilities amid Indonesia's development hopes of becoming a comprehensive and integrated steel mill in Indonesia.
At this time Gunung Steel Group has expanded its business by helping other companies to assist and cooperate, thus making Gunung Steel Group included into international company and can produce more than 1 million tons of steel per year, Gunung Steel Group applies the concept of "one stop steel shop" , meaning that all steel needs can be found in this company, starting from the stage of material procurement, drawing, fabrication until the material ready for use.
Speaking of products, GSG is well known for its quality of products that meet international standards, making it recognized as one of the most competitive companies for steel products or services at home and abroad.
Gunung Steel Group as the largest steel product industry in Indonesia and Asia consists of three companies, PT Gunung Garuda which produces hot rolled steel, PT Gunung Raja Paksi produces steel sheet consisting of sheet and steel roll, and PT Gunung Steel Construction which providing design services for building, design, construction and dyeing (galvanizing) international class in Indonesia. The three companies work together to bring the best solution to consumers, and one stop steel shop is the key to the company's success.
Amid the rapid growth of the domestic steel industry and the sense of responsibility to further improve and advance the national steel industry, Gunung Steel Group subsidiary, PT Gunung Garuda established itself as the first company to manufacture structural steel products and hot rolled steel sections in Southeast Asia.
The first products produced are H-Beam and Wide Flange Beam, which then the production facility is held to manufacture the manufacturing beam. Currently, PT. Mount Garuda is one of the largest and most dominant steel companies in Southeast Asia, due to its early investments in technology and human resources. The company, which was founded in 1986, also produces hot rolled steel reels.