PGN Regrets Accident at Dumai-Dumai Gas Pipeline Project
By : Hariyanto And Aldo Bella Putra | Tuesday, May 22 2018 - 23:00 IWST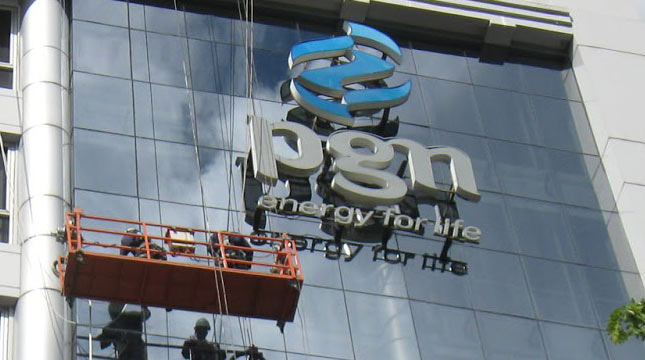 PGN (ist)
INDUSTRY.co.id - Jakarta - PT Perusahaan Gas Negara Tbk (PGN) regrets the accident that happened in the project of Dumai-Duri gas transmission pipeline project, Riau until there are victims died.
"We regret that this can happen and hope that this incident will not happen again," PGN Corporate Secretary Rachmat Hutama said in a written statement received by Antara in Jakarta on Monday (05/21/2010).
The gas pipeline project is a joint venture between PGN and PT Pertamina (Persero) through its subsidiary, PT Pertamina Gas (Pertagas), which refers to the Minister of Energy and Mineral Resources Decree.
In the development of the project, the source of funds comes from each company with Pertamina's ownership share of 60% and PGN of 40% and has been agreed for construction pipeline construction activities carried out by Pertagas. Thus, the implementation in the field becomes the full responsibility of Pertagas.
Rachmat said, in every gas infrastructure projects undertaken by PGN, the company always prioritizes and follows aspects of health, safety, security, environment (HSSE).
Muhammad Ridwan (32), PT Wahana worker was found lifeless pipe at Jalan Soekarno Hatta, Bukit Batrem Sub-District, Dumai Timur Sub-district, Friday (5/18/2018) at around 21:15 pm.
Nahas incident happened to Ridwan when he did the work of coating or closing the welding on the pipe connection, then suddenly the land cushion pipe slide so that the pipe automatically fell and hit the victim.
The Duri-Dumai gas transmission pipeline project in Riau Province for 67 kilometers begins in November 2017 to deliver gas to meet the needs of Dumai industries, seaports, and petrochemical industry and Dumai refinery operations at Pertamina.
The gas to be piped to this pipeline comes from the Corridor Block managed by ConocoPhilips in South Sumatra. In addition, there will be additional gas from Bentu Block operated by Energi Mega Persada (EMP).