Many New Cement Plants, Semen Indonesia Stay Optimistic Able To Be Market Leaders
By : Hariyanto And Aldi Firhand. A | Friday, June 01 2018 - 20:26 IWST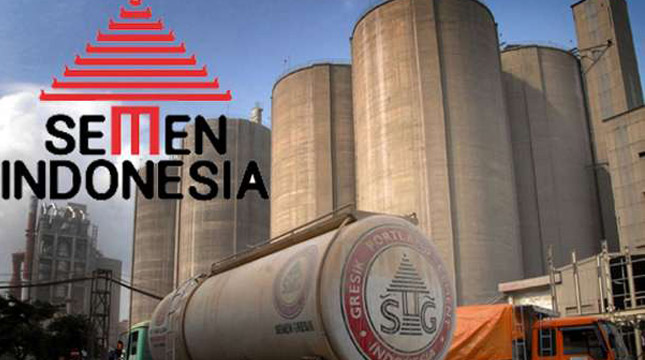 PT Semen Indonesia Tbk (SMGR) (indonesianindustry)
INDUSTRY.co.id - Semarang - In the midst of a new cement factory built by foreign investors, PT Semen Indonesia (Persero) Tbk is optimistic to be a market leader in the building materials sector in Indonesia.
"You see, in terms of domestic consumption for industries in Indonesia there is an increase of 6.6 percent, we only increased 1.3 percent," said Secretary of Semen Indonesia Company Agung Wiharto in Semarang, Thursday (5/31/2018) night.
He considered, the market share of Cement Indonesia has decreased to the level of 39%, but still higher than the market cement production industry competitors.
According to him, Semen Indonesia must raise the price slightly from its competitor products, such as in East Java, the price difference between Semen Gresik can be up to Rp10 thousand more expensive than Semen Conch.
"With Heidelberg Cement the difference is between Rp2,000-3,000, while with Holcim the difference is up to Rp5.000, but we still control almost 70 percent in East Java," he said.
He explained that the ideal market is at 37 percent level, while Semen Indonesia has a market share above that level which is likely to be supported by a strategic factory location.
"For example, Semen Padang controls Sumatra, then Gresik, Rembang, Tuban can control Java, while Sulawesi has Semen Tonasa We also have a strong market in Bali and Nusa Tenggara," he said.
In fact, the market in Papua has also been dominated by Semen Indonesia although cement consumption in the region has been only one percent of the total cement consumption nationally. Regarding the current ongoing infrastructure projects, Agung said, it does require a lot of cement consumption, such as the construction of toll roads, airports, ports and dams.
"But let's calculate, for example, Suramadu Bridge built for five years with a cement demand of about 450 thousand tons, only our cement sales in 1.5 days," he said.
That is, he said, the infrastructure is not too much to contribute to the needs of cement, but rather the impact of the infrastructure project after so in the years to come.
"Once the toll road is completed, for example, there are many retail-grown there, built hospitals, housing, restaurants, etc. Infrastructure is good for future development growth," he said.
Moreover, Agung added that the construction of infrastructure is not too fanatical with brands, but rather based on competitive prices as long as it meets the specified standards and specifications.
"The more profitable the brand is the retail share, because brands are interested because they are willing to buy Rp2,000-3000 more because they believe our product is better," he said. (ant)