Gerindra Does Not Accept Legislative candidates Whi Stumbled Corruption
By : Herry Barus And Aldo Bella Putra | Saturday, June 02 2018 - 15:30 IWST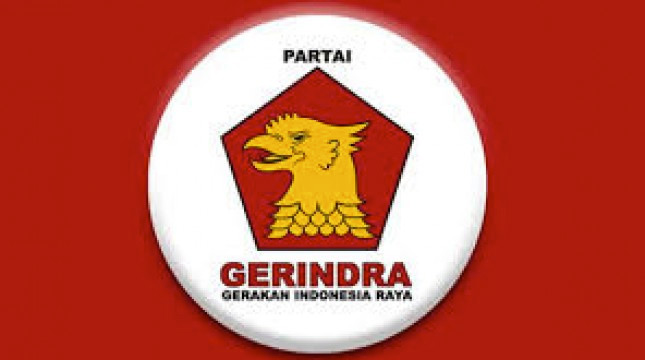 Partai Gerindra
INDUSTRY.co.id - Temanggung - Gerindra Party of Temanggung Regency, Central Java will not accept the legislative candidates who stumbled over corruption cases, said DPC Secretary Gerindra Temanggung Regency, Daniel Indra Hartoko.
"Legislative candidates who are stumbling over corruption problems, let alone have done corruption we will not accept as caleg let alone our cadres," he said in Temanggung, Saturday (06/02/2018).
He said there are still many people who are clean and smart in this country, it is impossible to accept those who stumble corruption as a candidate Gerindra candidate in the 2019 election.
In the 2019 election, the party targets to get 8 seats in the district legislature Temanggung, this target is not grandiose if you see public interest in Gerindra Party.
"This period we have 4 seats in the DPRD Temanggung District, in the future we will work hard to achieve the target of 8 seats," he said.
According to him, the target of seats in Temanggung Regency DPRD is not the main objective in the 2019 election. The main goal of the 2019 Election won Prabowo Subianto as the number one man in Indonesia.
He said Gerindra Party cadres will work hard to win the 2019 election, one of which is the opening of legislative candidates. Candidates are required to work hard for Gerindra's victory in the upcoming election.
In the selection of candidates, he said it did not collect fees to the candidates. However, candidates must pay for their own needs or interests for some tests that will be undertaken, such as medical tests.
He said the registration of candidates Gerindra Party has been opened since May 28, 2018 and will close on June 15, 2018. Candidates must meet several requirements, among others, minimal high school education, able-bodied, and drug-free from doctors.
He submitted in the selection or registration of candidates this party has formed a selection committee team, but the pansel team has no authority whatsoever to accept and reject candidates.
"The pansel team will only accept the registration file, but if it is known to ever stumble the corruption case we will not accept," he said.
He said the election of candidates is open for the general public, not only for Gerindra cadres. Candidates will be determined according to the electoral districts (dapil) respectively. (Ant)