Salt Import Do Not Be a Capital Strengthening Facility
By : Herry Barus And Aldo Bella Putra | Thursday, August 10 2017 - 19:22 IWST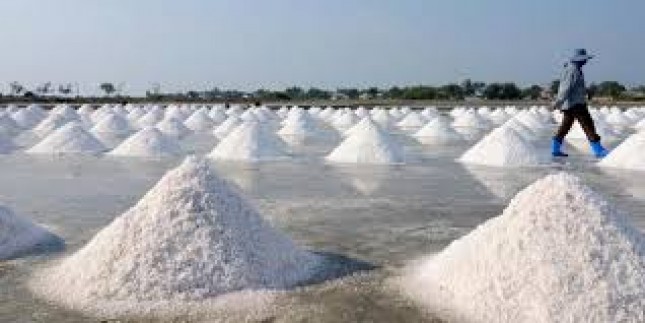 5166
INDUSTRY.co.id - Jakarta- The policy of importing salt must be done to meet the shortcomings required in various aspects of economic activity and not to be a means of strengthening capital for certain groups.
"The import of salt is just a game that certain groups do to accumulate their capital strength," said Secretary General of the People's Coalition for Justice of Fisheries (Kiara) Susan Herawati Romica in Jakarta, Thursday (08/10/2017)
According to her, the practice of salt import that continues to be done every year will not be able to answer the problem of national salt requirement because the root of the salt problem escapes the government's attention.
The importing step, she added, is also worth criticizing since salt imports are often carried out without considering the momentum of people's salt harvest and blame the weather anomaly as the culprit of the scarcity of national salt stock.
As proclaimed, DPP Chairman of the National Awakening Party (PKB) Abdul Muhaimin Iskandar said the solution of salt commodity scarcity should be done thoroughly and not only by using import mechanisms because it can undermine the level of welfare of local salt farmers.
"There should be a quick solution, not just imports, the government will immediately take concrete steps to empower the salt farmers, the salt industry, the salt companies how to handle it," said Muhaimin Iskandar.
According to him, it is important to find a comprehensive solution because many salt companies have collapsed, but it is not criticized.
Scarcity of salt, he added, is not just the Ministry of Trade affairs, but also the matter of the CTF.
Muhaimin also deplored the plan of salt import that has been decided by the government in order to meet the needs of salt consumption in the community.
Meanwhile, Executive Director of the Center for Maritime Studies for Humanity Abdul Halim explicitly stated that the import tap opening that has occurred so far must be stopped. Moreover, the government again targeted the national salt production of 3.2 million tons in 2017 and the increase of salt farmer's welfare with the support of the state budget of Rp9.2 trillion. This is stated in the Financial Note of APBN 2017.
Poor performance in the field of per gram, according to him, stems related to the performance of the Ministry of Marine Affairs and Fisheries, Ministry of Industry, Ministry of Trade, and PT Garam, which failed to encourage salt production and improve the welfare of salt farmers.
He reminded that the production of salt in 2016 is only 118.056 tons, equivalent to 3.7 percent of the 3.2 million tons targeted by the government in 2016.
Previously, the Minister of Marine Affairs and Fisheries Susi Pudjiastuti stated the welfare of salt farmers is the responsibility of the Ministry of Marine Affairs and Fisheries and it wants to empower PT Garam for the national salt trading system.