Pilkada 2018 Followed by 27 Million Millennial Generation
By : Dina Astria And Aldo Bella Putra | Tuesday, June 26 2018 - 16:00 IWST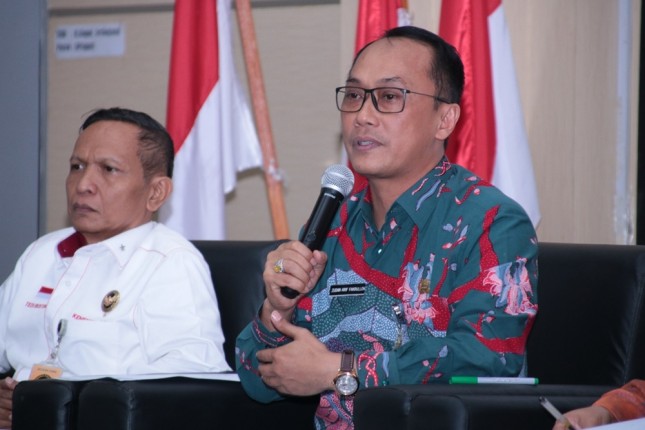 Kepala Biro Teknis dan Humas KPU RI Nursyarifah
INDUSTRY.co.id - Jakarta - The election of regional heads simultaneously in 171 regions on Wednesday, June 27, 2018 will be followed by 152,067,680 voters in the electoral district.
Beginning in July 2018 is expected to have a new regional head in the electoral district.
"There are 581 candidates (Paslon) of regional head candidates registering to regional KPU, 568 paspas are elected as candidates for governor, candidate for governor, regent candidate, vice regent candidate, mayor candidate and vice mayor candidate," said Head of Bureau Technical and Public Relations KPU RI Nursyarifah
This was conveyed by Nursyarifah in Media Discussion of Merdeka Barat Forum (FMB 9) with the theme "Peace Election 2018" in the Multipurpose Room of the Ministry of Communication and Informatics, Jakarta, Monday (25/6/2018).
According to Nursyarifah, the total number of candidate pairs in the 171 electoral districts is 521 election participants 2018 based on the election based on the type of support elements. There are 441 candidate pairs from political parties and there are 127 pairs of candidates for regional heads from individual / independent elements.
There are 16 regions with one candidate pairs of regional heads or single candidates. This is also a concern of the KPU. But in principle for an area with one candidate pair is a common thing. "Indeed there is an increase from the number of candidates for single regional head since Pilkada Serentak 2015 there are 3 candidate pairs and Pilkada Serentak 2017 as many as 9 paslon," said Nursyarifah.
The total number of voters in 2018 was 49.96% consisting of male voters and 50.04% female voters. The remaining 0.37% was recorded disability voters.
Of the total population, the largest number of voters aged 30-40 years as many as 31,760,318 people and millennial generation voters (aged 17-25 years) the second most 27,833,904 people.
While the ballots provided for the election of the Governor in 17 areas 150,505,616 pieces of fruit and as many as 66,888,237 for the election of Regents / Mayors in 399 areas.
The KPU disclosed the total cost of the implementation of the 2018 Sergeant Election in 171 areas reached Rp12.8 trillion.
Also present as the 9th FMB informant was Deputy I Deputy I Poldagri Kemenko Polhukam Brigadier General Tedi Rustendi, Director General of Dukcapil Kemendagri Zudan Arif Fakrulloh, Head of Supervision of Bawaslu General Election Harimukti Wicaksono, and Kabiro Multimedia Police Public Relations Division Brigjen Pol Rikwanto.