BI North Sulawesi Remains Operating During Pilkada Holidays 2018
By : Herry Barus And Aldo Bella Putra | Tuesday, June 26 2018 - 17:00 IWST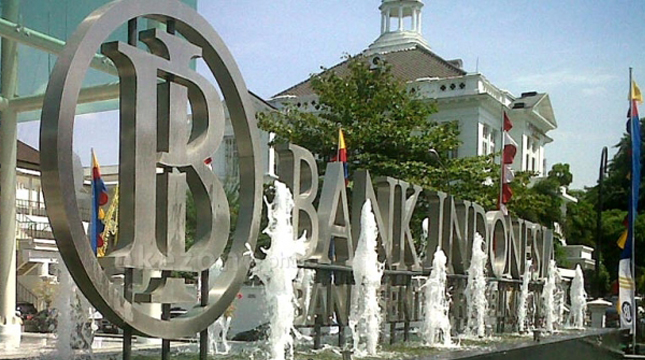 Bank Indonesia
INDUSTRY.co.id - Manado - Bank Indonesia (BI) services North Sulawesi (North Sulawesi) Representative will remain in office on the election day of the regional head election on Wednesday (27/6/2018) to support the smooth operation of the economy.
"In North Sulawesi there are six districts / cities that carry out election of the regional, we give an opportunity to employees who will use the right to vote," said Head of North Sulawesi Representative Office Soekowardojo in Manado, Tuesday (06/26/2018)
According to him, the activities of depositing and withdrawing currency from and by banks are still served. Clearing and RTGS are still being held.
The rest for banks that move in North Sulawesi, live authority of each bank by referring to the Presidential Decree on the determination of voting day elections Pilkada 2018 as a national holiday.
Soekowardojo explained Bank Indonesia on Election Day on 27 June 2018, giving an opportunity for employees to exercise their right to vote by referring to Presidential Decree of the Republic of Indonesia Number 48 Year 2018 on Election Day of Governor and Vice Governor, Regent and Deputy Regent, and Mayor and Vice Mayor of the Year 2018 as National Holidays.
Nevertheless, in the implementation of the Regional Head Election, Bank Indonesia continues to support national economic activities by providing payment system and rupiah money management services to the people and businesses throughout Indonesia.
In relation thereto, BI shall submit the operational plan of Bank Indonesia on the Election Day on Wednesday 27 June 2018, that all services in the operation of Bank Indonesia Real Time Gross Settlement (BI-RTGS), Bank Indonesia Scripless Securities Settlement System, Bank Indonesia Electronic Trading Platform (BI-ETP) and Bank Indonesia National Clearing System (SKNBI) are implemented in accordance with the applicable schedule.
The prefund funding mechanism for the Fund Transfer Service and Clearing Items Clearing Service through SKNBl shall be conducted in accordance with applicable regulations.
Cash service activities are fully operational in order to meet the needs of drawing and currency and banking deposits.
For rupiah monetary operation is performed for Standing Facilities Rupiah (Deposit Facility and Lending Facility).
Reporting of Commercial Bank Daily Report (LHBU) and Jakarta Interbank Offered Rate (JIBOR) runs like a normal business day, except for banks that inform BI that the bank is not operating.
Monetary Foreign Exchange Operations, he said, all foreign currency monetary operations transactions dated June 27, 2018 were excluded, the Jakarta Interbank Spot Dollar Rate (JISDOR) Exchange Rate on June 27, 2018 was not issued. The exchange rate of Bank Indonesia on June 27, 2018 uses the last normal reference of the latest working day rate published on June 26, 2018.
Furthermore, in relation to the Monthly Board of Governors' Meeting (RDG) held in June 2018, Bank Indonesia decided to adjust the timing of the RDG from Wednesday to Thursday, June 27-28, 2018 to Thursday-Friday, June 28-29, 2018. (Ant)