Message of Chairman of Democrat; Eligible Participants Should Accept Defeat with a Graceful Chest
By : Herry Barus And Aldo Bella Putra | Wednesday, June 27 2018 - 19:30 IWST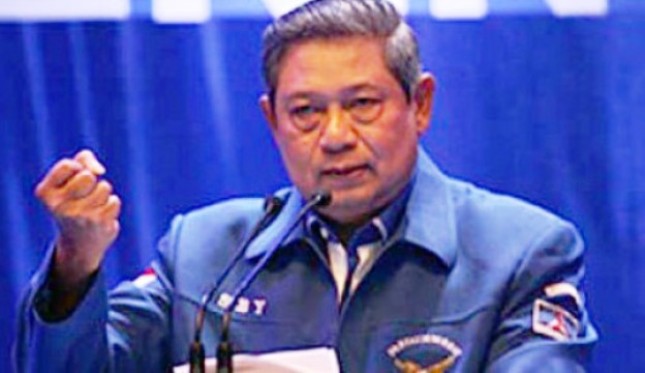 Ketum Partai Demokrat Bambang Yudhoyono (SBY) (Foto Dok Industry.co.id)
INDUSTRY.co.id - Bogor - Chairman of the Democratic Party Susilo Bambang Yudhoyono (SBY) advised that eligible participants should accept defeat with a graceful chest.
"It is impossible to win both of them, it cannot be lost either, always our philosophy, if we win not to fly If we lose we do not have to be broken Well if the pilkada Insya Allah is honest and fair, the state apparatus of TNI Police is neutral. Succeed, the loser must accept the defeat with a roomy chest, "said SBY in TPS 06 Hall Alam Cikeas School, Nagrak, Bogor regency, West Java, Wednesday (06/26/2018)
SBY appealed to the public to exercise their right to vote in Pilkada. He wants community participation.
"We will continue to exercise our suffrage as a participant of democracy and I invite our brothers and sisters, the people of Indonesia use their right to vote as the elected leaders are truly entrusted with the trust of the people," he said.
If not on the vote, of course if there is anything then it should not then blame there, blame here for not using the right to vote, said this sixth President to the media crew.
Yudhoyono also asserted him since consistent to ensure that elections and elections are fair and fair and maintain neutrality.

"That is why I have always been consistent to ensure the fairness and fairness of every election and election, including the neutrality of the state apparatus and the government, so that if it is not elected to lose, it must accept because it is fair and fair implementation, otherwise if not jurdil ( honest and fair), "Yudhoyono said.
He is worried that the dissatisfaction will be wreaked out in ways that are not good. "This is what we have to prevent and that's what's in my heart and mind," he concluded.