Competitive TBIG Bonds from Price Facets
By : Wiyanto Dan Aldo Bella Putra | Friday, July 06 2018 - 16:00 IWST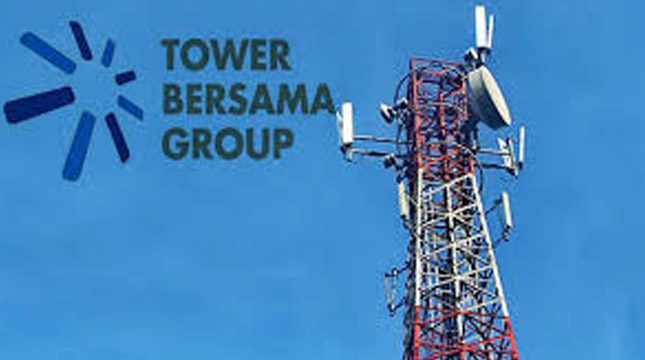 PT Tower Bersama Infrastructure Tbk (TBIG) (ist)
INDUSTRY.co.id - Jakarta - PT Tower Bersama Infrastructure Tbk (TBIG) said that bond prices are very competitive with the dominance of the rupiah currency.
"We are very happy to enter the Rupiah bond market at competitive prices. Our current leverage is still far below our bond limitations for no higher than 6.25x for the ratio of total loans (measured using the hedge rate) to last quarter's updated BITDA, "commented Helmy Yusman Santoso CFO TBIG in Jakarta, Friday (6/7/2018).
Ongoing III phase bonds in 2018, the target of Rp608 billion can be collected.
He said as of March 31, 2018, total gross debt of the Company, if the portion of borrowings denominated in US Dollar currency was measured at hedge rate, amounting to Rp18,084 billion and total senior loans (gross senior debt ) amounting to Rp12,138 billion.
"With a cash balance of Rp926 billion, the total net debt of Rp17,158 billion and the Company's total senior net net senior loan amounted to Rp11,212 billion. Using EBITDA in the first quarter of the year, the net senior loan to EBITDA ratio was 3.1x and net lending to 4.8x.EBITDA, "he said.