Opening of the 2018 Asian Games Provided Free Wi-Fi
By : Herry Barus And Aldi Firhand. A | Saturday, July 07 2018 - 22:03 IWST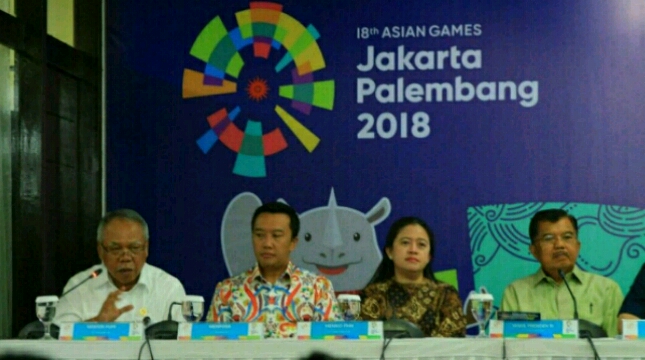 Coordination meeting on the preparation of the Asian Games XVIII
INDUSTRY.co.id - Palembang- The reliability of telecommunication and internet networks is a top priority for the success of hosting the 2018 Asian Games in Jakarta and Palembang on 18 August 2018-2 September 2018.
"Our focus is not only on the game but also on the opening and closing ceremonies at the GBK stadium, because the most attention is usually at the opening and closing, the scenario will be attended by 80 thousand to 90 thousand spectators," said Information Minister Rudiantara in Media Forum Free Merdeka (FMB ) 9 with the theme "Progress and Readiness of Asian Games 2018" at Wisma Atlet Jakabaring Sports City, Palembang, South Sumatra, Saturday (7/07/2018).
The MOCIT explains one option of this scenario is there is no mobile but using wi-fi, free of charge do not need to register. So once opened directly clicked directly connected and can be used public so no need to wait long.
"We provide bandwidth up to 10 GB / sec, there are 400 access points in the main stadium GBK prepared Telkom friends," said Rudiantara who is familiarly called Chief.
From the telecommunications side, the MOCIT ensures the reliability of information technology. This is reinforced by the pledge of telecommunications and internet operators on Friday (05/07/2018) and then to set up a network to support the activities of the Asian Games, especially the provision of wi-fi and internet.
"The Asian Games event requires massive bandwidth because every game result periodically should be reported to the Central Committee," Rudiantara added.
Information Minister believe in within a month, the whole arena match in Jakarta, Palembang and some cities in West Java will be ready during the Asian Games event. "In general it is ready," Insya Allah is 100% ready to live some finishing in some venues. "