Mid-day Break, Composite Stock Price Index Ends up to 5,947
By : Abraham Sihombing And Aldo Bella Putra | Friday, July 13 2018 - 15:30 IWST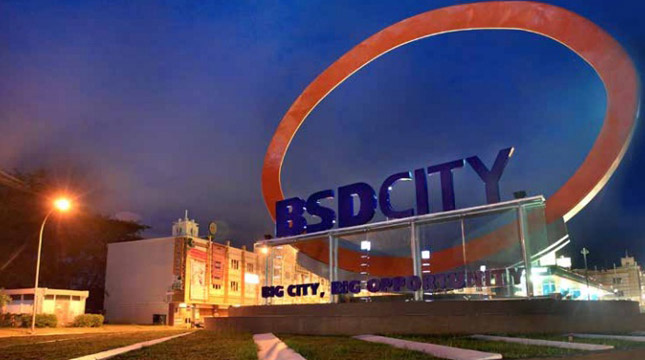 PT.Bumi Serpong Damai Tbk. (PTBSD)
INDUSTRY.co.id - Jakarta - Jakarta Composite Index (IDX) closed up 0.67% or 39 points to 5.947 during the first trading session on Friday (13/07/2018) compared to the previous day's trading position at the level of 5,907.
The increase was supported by an increase of 231 shares in the first trading session. In addition, there were 146 stocks down, 113 stagnant and 160 shares not transacted at all. JCI in the first session moved in the range of 5,908-5,961.
Total trading value across all BEI market segments reached Rp3.74 trillion. It consists of trading value in the Regular Market of Rp3.11 trillion, in Negotiated Market of Rp622.77 billion and in Cash Market of Rp122.62 million.
While the total volume of transactions in the first session today was recorded as many as 56.23 million lots of shares, resulting from 232,955 times the transaction. Foreign investors booked a net purchase of Rp85.43 billion, but still recorded net sales volume of 161,283 shares lots.
A total of seven out of nine indexes of BEI strengthened. The index of miscellaneous industry sector experienced the highest increase, which was 1.37% or 16.06 points to 1.190 positions. Then followed by index of financial sector and trade sector which each rose 1.03% and 0.99%.
LQ45 stocks that experienced price increases and became top gainers were BBTN whose price rose 9.09% or Rp200 to Rp2.400 per unit, ANTM which increased by 6.39% or Rp55 to Rp915 per unit and INCO whose price was raised 5, 24% or Rp220 to Rp4,420 per unit.
The LQ45 stocks that became the top losers were INTP whose price decreased by 2.54% or Rp350 to Rp13,425 per unit, BSDE whose price decreased 2.35% or Rp35 to Rp1,455 per unit and SMGR which cost 1, 68% or Rp125 to Rp7,300 per unit. (Abraham Sihombing)