Indef Estimates Trade Balance June 2018 Surplus Up to US $ 600 Million
By : Ridwan And Aldi Firhand. A | Monday, July 16 2018 - 21:38 IWST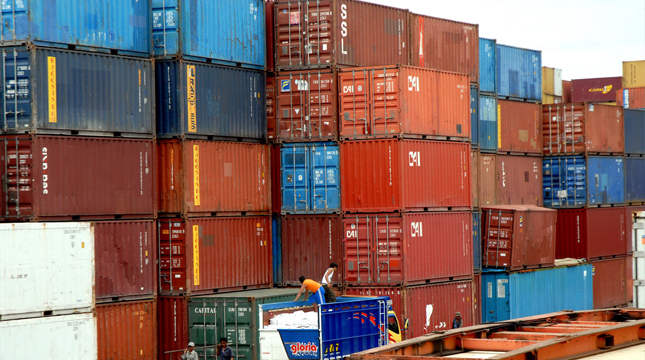 Illustration of Export (ist)
INDUSTRY.co.id - Jakarta, Institute for Development of Economics and Finance (Indef) estimates the trade balance in June 2018 to surplus US $ 400 million - US $ 600 million Surplus is expected to occur due to long holiday Lebaran, so there is not much production activity and domestic trade.
"The decline in imports due to the long holiday period push the trade surplus," said Indef Bhima Yudhistira Adhinegara economist in Jakarta, Monday (16/07/2018).
However, Bhima continued, the surplus is classified as pseudo because it does not mean a significant increase in non-oil exports compared to the previous month.
According to him, the lack of import activity during June 2018 is also caused by the steps of entrepreneurs who have already accumulated imports of raw materials, consumer goods and capital goods to anticipate the Eid holiday in the previous month.
However, the record is related to oil and gas deficit in June 2018 which is expected to swell due to fluctuations in world oil prices and the weakening of the rupiah.
While in July 2018, trade-traded deficit has the potential to increase again in line with the normal business activity.
Meanwhile, Bank Indonesia sees the potential for Indonesia's balance sheet surplus in June 2018 to be more optimistic. Bank Indonesia Governor Perry Warjiyo predicts Indonesia's trade surplus to US $ 1 billion in June 2018.
Previously, Perry calculated the value of Indonesian trade transactions only over US $ 900 million. "We expect it to be based on week one and week two data," Perry said recently.
By the end of Eid, imports of strategic tools for infrastructure and food necessities have increased as a seasonal factor. With the start of easing of imports, the trade balance will return surplus. Besides imports easing, trade balance surpluses are supported by improved export performance.
Despite a surplus trade balance in June, Perry said its current account deficit (CAD) in the second quarter was higher than the previous period. The trigger is more due to seasonal factors. Then, he predicted the surplus would fall in the third quarter.
Thus, overall, the deficit in 2018 is estimated to be no more than 2.5% of gross domestic product (GDP). This figure is higher than a year ago, the current account deficit of 1.7% against GDP.