Ministry of Energy and Mineral Resources Continues to Increase Bureaucratic Reform in ESDM Environment
By : Hariyanto And Aldo Bella Putra | Wednesday, August 22 2018 - 22:30 IWST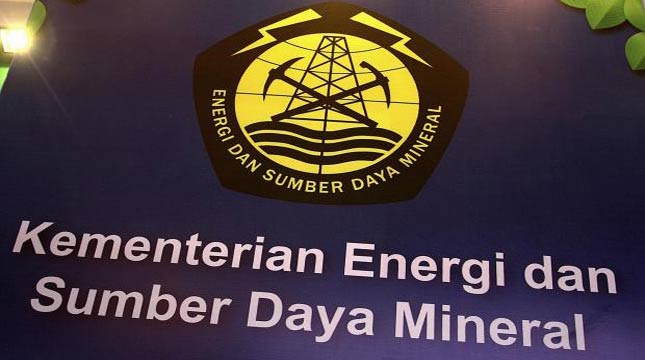 Kementerian ESDM
INDUSTRY.co.id - Jakarta - In 2017, the Ministry of Energy and Mineral Resources (ESDM) obtained a value of Bureaucratic Reform (RB) of 75.89 or included in the BB category. This shows that public services in the Ministry of Energy and Mineral Resources are in a very good category.
However, the implementation of the RB must be improved. Secretary General of the Ministry of Energy and Mineral Resources, Ego Syahrial explained, currently there is still a gap in the acquisition of RB scores from the results of the Independent Bureaucratic Reform Assessment (PMPRB) compared to the results of the field evaluation of the KemenPAN RB Team.
The results of the evaluation of the Ministry of Administrative Reform and Bureaucratic Reform (KemenPAN RB) revealed that internal RB movements were only seen in central agencies, not as comprehensive as possible to the Technical Implementation Unit (UPT).
For the 2018 Ministry of Energy and Mineral Resources RB assessment which will be conducted on September 17-18, ESDM Minister Ignasius Jonan through the Secretary General has provided direction so that the ESDM Ministry's RB value must reach 80.00 or increase by 4.11 points from the previous one, which is 75.89.
"To get an increase of 4.11 points is not a light job, seriousness and joint work of all employees are needed," said Ego, in a meeting of Briefing and debriefing of the Bureaucratic Reform in the Ministry of Energy and Mineral Resources, Tuesday (08/21/2018).
For this reason the Ego instructs all relevant officials to carry out the acceleration and expansion of the implementation of RB within the work unit, so that the implementation of RB at the ESDM Ministry is getting better.
Meanwhile, the Deputy Assistant for the Management of the Complaints of the Apparatus and Community of KemenPAN RB Agus Uji, appreciates the Ministry of Energy and Mineral Resources which continues to make real efforts to improve bureaucratic reform. With a value of 75.89 or a very good category, RB must be directed so that the community can be served properly.
In connection with the field verification plan and the assessment of the Ministry of Energy and Mineral Resources RB implementation in 2018, the KemenPAN RB Team stated that it would focus more on the units.
"We expect the information provided is how the implementation of RB has been carried out in units to be prepared. The integrity survey will be carried out from Echelon I, then sampling in Echelon II to the units below. The method is generally matching between existing documents and those happened in the field, "explained Agus, who was also the Chair of the RB Assessment Team.
Agus explained, what should be a concern for the ESDM Ministry is the use of Information and Communication Technology (ICT) in performance management. According to him, the influence of ICT is very large because it will form a work culture. By utilizing information technology, employee performance can be monitored at any time.