Palm Seed Production Estimated 118.8 Million Items
By : Herry Barus And Aldo Bella Putra | Monday, August 14 2017 - 17:53 IWST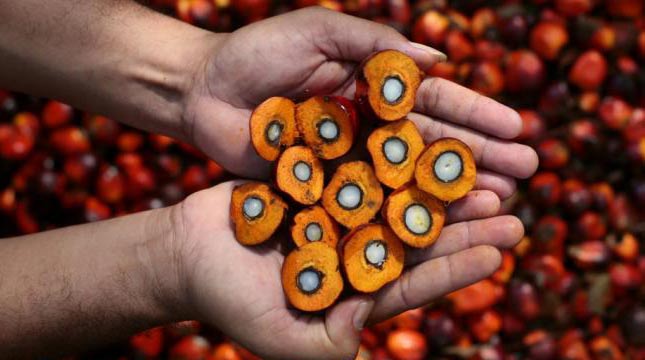 5166
INDUSTRY.co.id - Jakarta- The Ministry of Agriculture estimates the national palm oil seed production this year to reach 118.8 million items prepared for the 633,000 hectare oil palm plantation replanting program.
Directorate General of Plantation at the Ministry of Agriculture, Bambang, on Friday (11/8/2017) stated that this year BPTP is targeting 20,780 ha of oil palm rejuvenation, while the demand for ditjebun is 34,321 ha.
"From now on we have to prepare the seeds for next year," he said in Jakarta to the media crew.
According to him, of the 4.7 million ha of people's palm oil plantations currently there are 2.4 million ha must be replanted, if the target of BPDPKS is only 20,000 ha / year, it will be a long time to finish.
"Therefore I ask BPDPKS next year's funding targeted 100,000 - 300,000 ha so quickly completed," he said.
Currently the allocation of funds for BPDPKS is still small and impressed as if not able to be achieved. BPDPKS is still focused on biodiesel. Currently CPO prices tend to improve so the allocation for replanting is expected to increase.
Next year it is expected that the allocation of replanting funds will reach 50 percent of the allocated funds collected by BPDPKS.
The Director General stated that the development of oil palm seeds in Indonesia is currently remarkable with the presence of 15 oil palm seeding industries with a capacity of 270 million eggs per year, not to mention some private companies producing their own, which in terms of rules should not be traded.
Good cooperation between the seeds and seeds of palm seeds industry which has been running well, he continued, is expected to be continued in the framework of oil palm rejuvenation of people who receive funds from BPDPK.
Meanwhile, the rampant use of illegal seeds that make it look like an injustice in the palm oil industry because FFB from smallholder estates is priced low, Bambang asks the company must also calculate for its loss so can not equate the price of TBS that comes from legal and illegal seeds.
"In the future we have set no new palm oil plant development if there is no good seed," he said.
Bambang denied the widespread use of illegal seeds in the past due to deliberate elements by the government.
"Development of oil palm plantation begins with PIR program After private sector is involved, development is very fast, seeing that welfare plasma farmers is increasing, so the community around the plantation that does not participate in plasma follow the planting of palm, using seed from neighboring garden and buy from source Not clear," he said.
The community grows palm oil everywhere without the knowledge of the regents, governors and officials of Ditjenbun.
According to him, out of the 2.4 million ha of people's palm oil plantations currently there are 300,000 ha that are urged to be replanted because they are old, therefore the rejuvenation program targeting smallholder orchards using seeds is unclear both in the TBM and TM phases as long as the farmers are willing.
Bambang also asked that producers and seedlings prepare for the replanting program next year. In addition, BPDPKS is asked to issue rejuvenation targets next year so that the need for seeds can be dispensed.
"The seeds of oil palms are different from the seeds of rice and corn," he said. "Needs cannot be done suddenly, it takes one year to prepare the seeds, prepare now to be planted next year.
This year's target of 20,780 is too small and sure to be resolved. Planting will commence during the rainy season of September and October. "We will realize as soon as possible," he said at the launch of Razak Purba's "I am Proud to be a Palm Oil Breeder" book.