Furniture Entrepreneurs Ask for Hundreds of Billions of Incentive to Get Passionate
By : Ahmad Fadli And Aldi Firhand. A | Monday, August 27 2018 - 22:18 IWST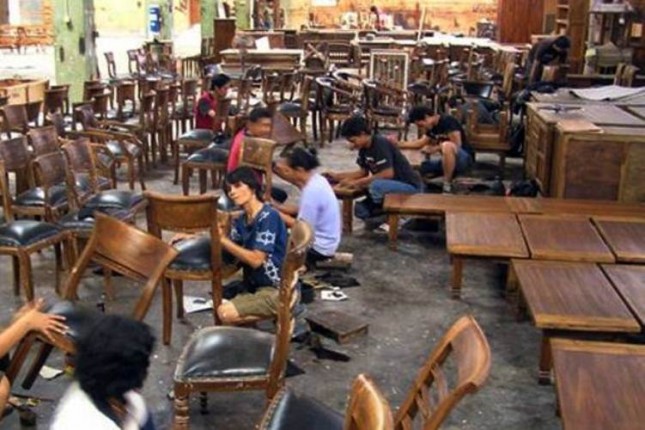 National Furniture Industry
INDUSTRY.co.id - Jakarta - Furniture business actors in the country hope that the furniture industry will get a machine restructuring facility. It is estimated that at least a subsidy of above Rp200 billion is needed so that production increases optimally.
Secretary General of the Association of Indonesian Furniture and Handicraft Industries (Himki), Abdul Sobur said, the incentive in the form of subsidies to purchase machinery was needed by the furniture industry so that production could rise and be more efficient. According to him, until now large-scale furniture companies have not yet received the facility.
"It was only planned by the Ministry of Industry that I knew and planned for around Rp. 6 billion. This could only be for 2-3 companies," he said last weekend.
Sobur said that his office estimates the need for the furniture industry for machine rejuvenation is currently around Rp1 trillion. If the purchase cost that is replaced by the Ministry of Industry is 25% of the machine price, a budget above Rp200 billion is needed.
He argued that if the government through the Ministry of Industry provides machine restructuring facilities, the furniture industry will return to enthusiasm because it fosters the interest of entrepreneurs to invest.
Sobur also believes that it is better for the Ministry of Industry to provide this facility compared to providing subsidies to manage SVLK to the downstream industry.
"If the SVLK is downstream, it's better to eliminate it because it's already upstream," he said.
Regarding the furniture industry restructuring program, the Director of the Forestry and Plantation Products Industry of the Ministry of Industry, Edy Sutopo, said that the budget was actually available starting this year. The concept of a legal umbrella in the form of a Minister of Industry Regulation and a Technical Directive of the Director General of Agro Industry has also been prepared.
"However, the Ministry of Industry internally is still being asked to study the urgency of the most appropriate restructuring, impact and assistance scheme programs. The study is still being carried out by IPB," he said.
Meanwhile, based on data from the Central Bureau of Statistics, exports of timber and goods from wood in January - June 2018 were recorded at US $ 2.15 billion, growing by 14.19% on an annual basis. As much as 80% of domestic furniture industry products are exported to foreign markets.