Semester I-2018, PT Holcim Indonesia's Loss Swelled Despite Revenue Increasing 3.82 Percent
By : Ridwan And Aldi Firhand. A | Tuesday, September 04 2018 - 21:51 IWST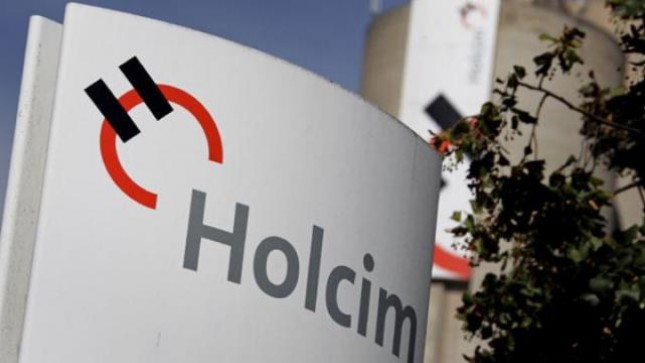 holcim
INDUSTRY.co.id - Jakarta, PT Holcim Indonesia Tbk announced its financial performance for the first half of 2018. The increase in national consumption made Holcim's growth recorded an increase in cement and clinker sales volume of 5.9% to Rp 4.452 billion.
Based on his written statement, the achievement of sales growth in the first half of this year made the issuer coded as SMCB experienced an increase in sales volume. This condition was driven by improved market trends.
"We appreciate the government's efforts to continue development in all regions of the country, which is expected to encourage new potential to emerge, such as in the housing, commercial, and public facilities and facilities," said Holcim Indonesia President Director Gary Schutz in Jakarta, Tuesday ( 4/9/2018).
According to Gary, national cement consumption recorded an increase of up to 30 million tons in the first half of 2018, or an increase of 3% compared to the same period in the previous year.
These achievements were influenced by increased sales after the Eid holiday which fell earlier than last year.
Holcim recorded an increase in cement and clinker sales volumes of 5.9% to Rp 4.452 billion in the first six months of this year. Operational EBITDA dropped to Rp 233 billion due to the burden of rising energy costs for production per ton of cement.
"In the future, Holcim is targeting an increase in selling prices and growth of up to 6% in line with improved market conditions, with ease of credit that will encourage positive sentiment in property ownership and cement needs," he said.
Based on Holcim's financial report published yesterday, the revenue of this cement issuer rose 3.82% to Rp 4.45 trillion in the first half of this year compared to Rp 4.29 trillion in the same period last year.
SMCB's cost of goods sold rose by 6.78% to Rp 3.91 trillion from Rp 3.67 trillion previously. As a result, Holcim Indonesia's gross profit fell 13.59% to Rp 537.38 billion from Rp 621.91 billion.
The loss for the current period of the SMCB increased 23.72% to Rp 539.27 billion, compared to the previous period of Rp 435.86 billion.
At the end of June, SMBC had a total asset of Rp. 18.94 trillion, a decrease of 3.4% from Rp. 19.62 trillion at the end of 2017. This decrease was due to a decrease in equity from Rp. 7.20 trillion to Rp. 6.64 trillion.