United States Special Treats for Indonesian Steel
By : Ridwan And Aldi Firhand. A | Tuesday, September 04 2018 - 22:34 IWST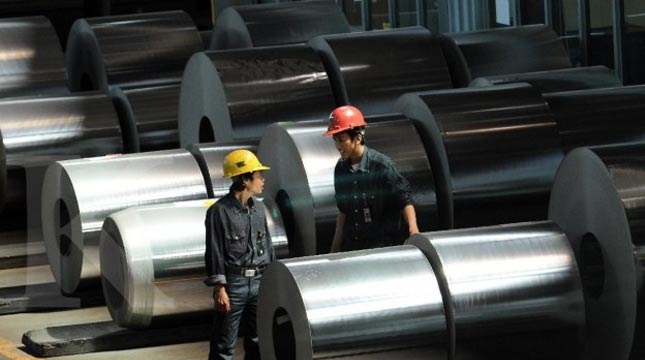 Metal And Steel Industry
INDUSTRY.co.id - Jakarta - The United States government gave an exception to the 25 percent import tariff on 19 Indonesian "carbon and alloy" steel and stainless steel products, following the Indonesian economic diplomacy to the US.
"In addition to convincing the US Government, we also mobilized support from the US business sector, especially from Indonesian steel and aluminum products importers," Trade Minister Enggartiasto Lukita said in Jakarta on Monday (3/9/2018)
The strategy used, he continued, is convincing US importers that Indonesia deserves to be excluded from US global tariffs because Indonesian products have characteristics that are different from products in the US and have entered the US global value chain.
This decision was issued on August 2, 2018 after previously Indonesia also obtained exceptions for 142 applications for Carbon and Alloy steel products with a total volume of more than 6,784 tons and 1 request for Aluminum Sheet totaling 1,680 tons.
This product-based exception by the US is a concrete result after Enggar's meeting with US Trade Minister Wilbur Ross in Washington DC at the end of July 23-27 2018. At that time, Enggar led the Indonesian Delegation during a working visit to the US.
Enggar invited representatives of ministries / institutions, associations and business actors of Indonesia's main export products to the US.
The visit agenda included various approaches to the US Government regarding Indonesia's eligibility for the Generalized System of Preferences (GSP) program which was reviewed and sought exemptions on US global tariffs imposed on Indonesian steel and aluminum products that had been implemented by the US since last March.
While the Director General of Foreign Trade, Okay Nurwan, said this exception was a concrete result of the Indonesian Government's efforts to synergize with steel and aluminum exporters to obtain exceptions on the imposition of 25 percent import tariffs on steel products and 10 percent of aluminum products.
There are still 12 requests for exclusion of Indonesian steel products with a quantity of more than 336,688 tons and 276 requests for exclusion of aluminum Indonesian products with a quantity of more than 367,351 tons that have not received a decision from the US Government, he said.
For this initial success, the Indonesian Government will continue to conduct intensive communication with the US.
This direct approach to trade partner countries such as the US is very important to maintain its momentum, especially in the midst of this kind of trade war, said Pradnyawati, Director of Trade Security, as reported by Antara.
Pradnyawati added that the Ministry of Trade continued to urge Indonesian steel and aluminum exporters to encourage their partners in the US to take advantage of the momentum after the visit of the Minister of Trade Enggar's work to the US by submitting exceptions to their products.
In addition, the Ministry of Trade also continues to monitor and remind the US about requests for exceptions to other Indonesian steel and aluminum products that are in the process.
Referring to BPS data, Indonesia's steel exports to the US in January-June 2018 reached 139 million US dollars, an increase of 78 percent from the same period in 2017.
While Indonesia's aluminum exports to the US in January-June 2018 amounted to 147 million US dollars, up 47 percent compared to the same period in 2017.