Legitimate! Pertamina Becomes WK SES Operator
By : Herry Barus And Aldo Bella Putra | Thursday, September 06 2018 - 14:30 IWST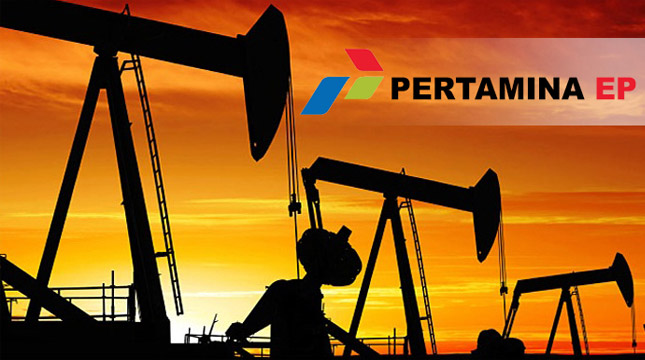 Ilustrasi Pertamina EP
INDUSTRY.co.id - Pabelokan - Exactly at 00.00 (6/9) Pertamina through its subsidiary PT Pertamina Hulu Energi (PHE) officially transfers management of 100% Southeast Sumatra (SES) working area (SES) from the old operator CNOOC SES Ltd.
Furthermore, the SES WK is operated by PHE Offshore Southeast Sumatra (PHE OSES) as a new operator. The management transfer ceremony was held in Pabelokan Island, Kab. The Thousand Islands is one of the important locations in offshore operations in the SES WK.
The event was attended by PT Pertamina (Persero) Upstream Director Dharmawan Samsu, PTH PHE President Director Huddie Dewanto, and SKK Migas Head Amien Sunaryadi.
The management transfer ceremony was marked by the use of Pertamina's attributes by Workers who are now PHE OSES Workers and the transfer of management documents to PHE OSES.
WK SES is one of the largest oil and gas producers in Indonesia. Until August 2018, recorded oil and gas production at the SES WK amounted to 31,120 barrels per day (bpd) and 137.5 million standard cubic feet per day (mmscfd).
"WK SES has strategic value in the oil and gas industry in the country in supporting the achievement of national production targets to achieve national energy security," said Upstream Director of PT Pertamina (Persero) Dharmawan Samsu.
SES field gas production is used for PLN's power plant in Cilegon. While oil production from the SES WK before the transfer of management was exported entirely. However, after the transfer of management by PHE OSES, all oil production will be fully processed at Pertamina's refineries to meet domestic fuel needs.
To ensure smooth management of post-termination management, Pertamina through its subsidiary, PHE has conducted operations and Quality, Health, Safety, Security & Environment (QHSSE) studies as well as several field visits.
"The SES WK is a mature field, so various studies related to the QHSSE are important so that PHE can implement operational excellence in the SES field," said PTH PHE President Director Huddie Dewanto.
The SES Working Area is one of the pioneers in the offshore PSCs in Indonesia. Production sharing contracts for the SES WK were first signed on September 6, 1968 or are now 50 years old. During its operation, WK SES experienced a peak production period in July 1991 with a daily production of 244,340 bpd.
On April 20, 2018, Pertamina received an assignment from the government to manage 8 WKs whose contracts expired in 2018. One hundred percent of participating interest in the eight blocks, one of which was WK SES, was handed over to Pertamina, where in the long term the field was managed. can provide positive value for national energy security.
As revealed by the Head of SKK Migas, "With the gross split cooperation contract system, PHE OSES is expected to be able to produce more effectively and efficiently. A definite commitment of three years of SES WK of US $ 130 million, both for exploitation and exploration activities is expected to increase proven reserves as well as increase production, "Amien said.
"The challenge for us is how to operate this field efficiently without overriding aspects of HSSE and Operational Excellence and seeking new breakthroughs to increase production," said Huddie.
Facing these challenges, PHE OSES has prepared a number of work plans to withstand the natural rate of decline in the SES field through a three-year commitment, including Geology, Geophysics, Reservoir and Production (GGRP) Studies, Enhanced Oil Recovery (EOR) studies, Seismic, workovers and well services, field reactivation, infill drilling, as well as maintenance, inspection and certification of facility reliability.
In addition, as part of the PSC-Gross Split signing, the contractor obtained a split of 68.5% for oil production and 73.5% for natural gas production. The split section has calculated base and variable split based on ESDM Ministerial Regulation No. 52 of 2017.
"With the quality of human resources owned by Pertamina, we are confident of being able to operate the SES WK to maintain national energy security," said Huddie.