PHE Performs Operation Exploration of Riau-Mustache Well 2
By : Hariyanto And Aldo Bella Putra | Saturday, March 03 2018 - 19:00 IWST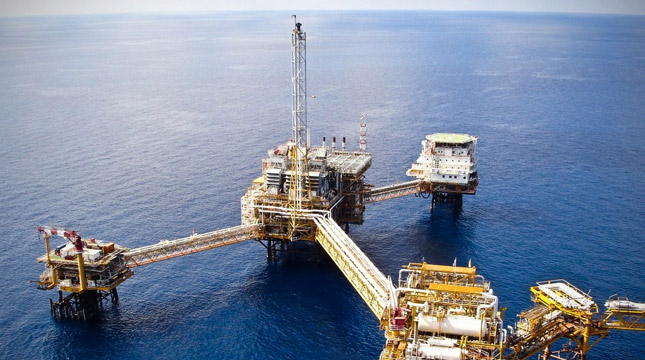 Ilustrasi Blok Migas (Fotos Ist)
INDUSTRY.co.id - Jakarta - PT Pertamina Hulu Energi (PHE) realizes Spud-In or drilling of Kumis-2 Exploration wells in Kunto Darussalam Sub-district, Rokan Hulu District, Riau Province.
"This Mustache-2 well is one of the 2016 PHE exploration drilling targets through its subsidiary, PHE Siak, in the context of PHE's commitment in the search for national oil and gas reserves," exploration director Abdul Mutalib Masdar said.
Through the written statement received by the media crew in Jakarta, yesterday (2/3/2018) said the exploration well drilling is expected to find new economic and commercial prospects.
PHE through its subsidiary PT Pertamina Hulu Energi Siak (PHE Siak), which is also a contractor of cooperation contract under the control and supervision of SKK Migas, will drill a 900-foot deep end with a 27-day work estimate for oil search as the main target.
Earlier PHE Siak Exploration team has conducted a series of reviews and re-interpretation of data maturely using technology to find the structure of oil and gas reserves prospects.
"The Kumis-2 Exploration Well is estimated to have 2.10 MMBO of estimated reserves, and is expected to add an average production of 200-300 BOPD for Siak block which has a production target of 1,805 BOPD by 2018, but it is expected that this target will be exceeded such as the year 2017," said General Manager PHE Siak Nana Heriana.
Characteristics of oil in the field of Mustache is Heavy Oil type, so it will require the method of thermal Huff and Puff to stimulate wells by conducting steam injection ie high pressure water vapor and high temperature.
In doing its activities, PHE Siak prioritizes safety and upholds "Zero LTI, Zero Fatality" to always be cultivated in every line of activity of operation activity. The Kumis-2 drilling project is also fully undertaken by domestic workforce.