Java Coffee Preanger West Java Expands Market to UK
By : Herry Barus And Aldo Bella Putra | Sunday, September 09 2018 - 17:00 IWST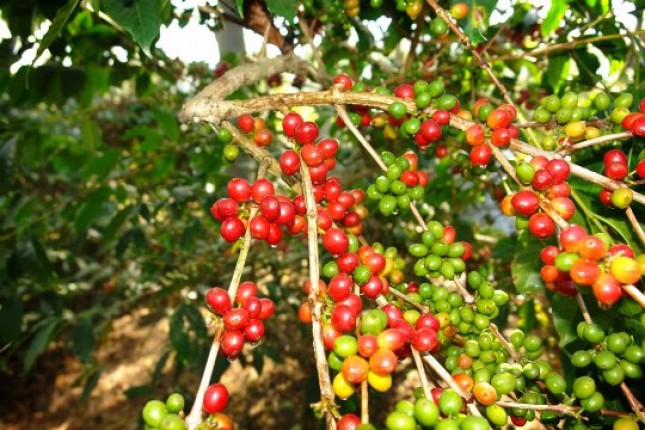 Kopi Indonesia (Foto Ist)
INDUSTRY.co.id - London - The West Java Provincial Government is optimistic that it can market coffee and tea commodities in the UK in addition to other leading commodities such as textiles, leather and funiture.
Head of the West Java Province Department of Trade and Trade, Mohamad Arifin read a written speech to the Acting Governor of West Java H Mochamad Iriawan at a business meeting with coffee and tea entrepreneurs held by the Indonesian Embassy in London on the Weekend Week held in London on Saturday-High ( 8-9 / 9.2018).
West Java Provincial Government is optimistic that it can penetrate the UK market because the area is the largest producer of coffee and tea with the best quality in Indonesia.
Mohamad Arifin said that with the grographic conditions that are rich in mountainous areas and surrounded by green valleys, the fertile land of West Java is the producer of 70 percent of the total national tea production and is a producer of famous Java Preanger coffee in foreign countries.
Kopi Java Preanger is a coffee plant that grows on the land of West Java with a height of more than 1,200 meters above sea level so that it can produce coffee beans with a distinctive taste, strong aroma and with a prominent fruit flavor.
On a large scale, West Java is the base of the national manufacturing industry which contributes to national production by more than 60 percent.
The manufacturing industry that is centralized in West Java includes the electronic equipment industry, the automation of food processing, textiles, furniture, oil and gas and petrochemicals, strategic industries and creative industries that utilize technology.
In Antara's note, the business forum event began with the appearance of Padepokan Pencak Silat Panglipur from West Java hosted by Cecep Arif Rahman, Dian Nurdini and Trisna Irawan who managed to attract the attention of the invitation. Guests were also treated to coffee and tea from West Java.
In addition, there is an Indonesian batik fashion show from Identix by Irma Susanti which is exhibited by British professional women and tattoo practices or drawing hands from Kent Tattoo from Bandung that women are interested in asking to draw tattoos with attractive designs.
Indonesian Embassy's Trade Attache in London Nur Rakhman Setyoko said the business meeting event attended by British businessmen was held at the Indonesia Weekend event as a venue for trade, culture and tourism promotion as well as Indonesian culinary in the UK.