Strengthening Foreign Exchange, Ministry of Energy and Mineral Resources Require Minerba Industry Actors to Transact with Domestic Banks
By : Hariyanto And Aldo Bella Putra | Monday, September 10 2018 - 19:00 IWST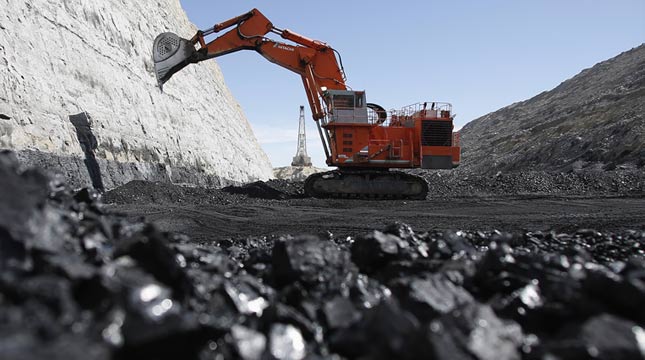 Tambang Batubara (ist)
INDUSTRY.co.id - Jakarta - The Ministry of Energy and Mineral Resources (ESDM) requires all mineral and coal industry players to carry out export transactions using domestic bank accounts.
It aims to return the entire proceeds of sales to the country while strengthening the country's foreign exchange.
The policy will be implemented from September 5, 2018 as stipulated in the Minister of Energy and Mineral Resources Decree Number 1952/84 / MEM / 2018 concerning the Use of Domestic Banking or Indonesian Banking Branches Abroad for Mineral and Coal Sales Abroad.
"The spirit must be entered into a national foreign exchange account that has the authority from Bank Indonesia," explained Director General of Minerba, Bambang Gatot Ariyono at the Coffee Morning: Socialization of the Decree of the ESDM Minister in Jakarta, Friday (09/09/2018).
There are six criteria that are obliged to carry out the Government's decision, namely the holders of Mining Business Permits (IUP), Special Mining Business Licenses (IUPK), Contracts of Work (KK), Coal Mining Exploitation Work Agreements (PKP2B), Production Operation Mining Permits specifically for processing and / or refining, and a Production Operation Mining Business License specifically for transportation and sales.
In the process of payment for the proceeds of mineral and coal exports, the company must also use a Letter of Credit (LOC), which is a type of statement on request at the request of the buyer or importer to the salesman or exporter to expedite and facilitate the flow of goods. The LOC will be issued by the Ministry of Finance and the Ministry of Trade.
If the policy is ignored, the Government has the authority to revoke recommendations for mineral export approval and registered coal exporters to the mining industry. Later, the Ministry of Energy and Mineral Resources will adjust the Work Plan and Budget (RKAB) in the following year to the mining industry players after the revocation recommendation has been decided.
Different sanctions are the holders of a special Production Operation Mining Permit for transportation and sales. They will get a warning or a written warning even to temporarily stop business activities if they still do not comply with the rules.
The presence of this new library gives the Government the authority to supervise transactions resulting from mineral and coal sales which have only been carried out by Bank Indonesia (BI). Every month, the Ministry of Energy and Mineral Resources will now receive periodic reports on export sales from mining companies.
"For September 2018, I want the payment transaction (export) from January to September 2018 to be reported. For the next, a (submitted) monthly report," added Bambang.