Chandra Asri And INA Sign Memorandum Of Understanding to Pursue the Joint Development of a World-Scale Chlor-Alkali Plant in Indonesia
By : Nata Kesuma | Thursday, April 13 2023 - 22:45 IWST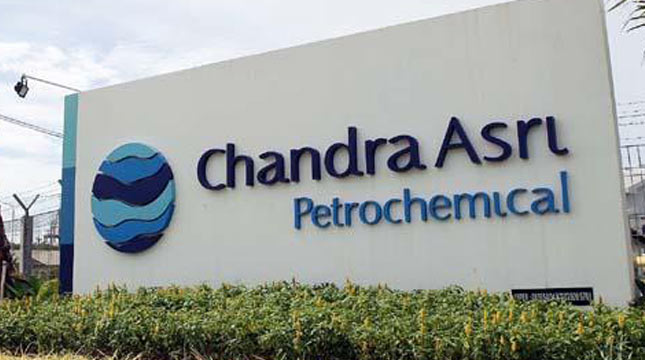 PT Chandra Asri Petrochemical Tbk (TPIA)
INDUSTRY.co.id - Jakarta, 13 April 2023 – PT Chandra Asri Petrochemical Tbk (Chandra Asri), Indonesia's largest integrated petrochemical company, and Indonesia Investment Authority (INA), the nation's sovereign wealth fund, have signed a Memorandum of Understanding (MoU) to collaboratively develop a world-scale chlor-alkali plant in Indonesia.
INA, along with other potential international investors, will explore taking an equity stake in PT Chandra Asri Alkali (CAA), a wholly-owned subsidiary of Chandra Asri that has been established as a special purpose vehicle to invest in the development of the world-scale chlor-alkali plant.
Once operational, the plant will produce more than 400,000 metric tons per annum of caustic soda (also known as sodium hydroxide), and 500,000 metric tons per annum of ethylene dichloride (EDC).
As part of the accelerated development of this plant, Chandra Asri has signed an basic engineering and licensing agreement with Asahi Kasei Corporation (AKC) from Japan, a world- class leading licensor with state-of-the-art intellectual property for the development of world- scale chlor-alkali plants.
The Chief Executive Officer of INA, Ridha Wirakusumah, said, "We are thrilled to join forces with Chandra Asri, Indonesia's largest integrated petrochemical producer, as we embark on this strategic partnership. This collaboration aligns perfectly with our prioritized investment theme to support the downstreaming of the nickel value chain – a critical component for the development of the electric vehicle industry. By working together, we aim to significantly reduce Indonesia's import dependencies of Caustic Soda and bolster our nation's economic resilience. Chandra Asri's market leadership and demonstrated expertise make them an ideal partner for INA to execute this project. This partnership is a testament to our shared commitment to fostering a sustainable and prosperous future for Indonesia."
The President Director and CEO of Chandra Asri, Erwin Ciputra, said, "This downstream asset investment is in line with our core strategy of achieving transformational growth via CAP 2, our second world-scale petrochemical complex. As a core component of the total CAP 2 portfolio package, this chlor-alkali plant will help meet Indonesia and South-East Asia's growing needs for caustic soda and EDC. We are delighted to explore this opportunity with INA that will reduce Indonesia's imports and boost the nation's exports, in a meaningful and sustainable way."
Caustic soda is a critical input for Indonesia's growing downstream industries, such as alumina extraction, nickel extraction, water treatment, textile production, pulp and paper production, as well as soap and detergent production. Ethylene Dichloride is a core intermediary chemical input to produce polyvinyl chloride (PVC), which is widely used in numerous end-use applications including construction and packaging.
This investment clearly supports Indonesia's ambitions as one of the world's largest nickel producers, to position itself in the global electric vehicle value chain to meet the growing needs for caustic soda, as growing worldwide electric vehicle adoption will drive demand for nickel, a key battery material.