Rupiah Weakens, Depressed Shipping Industry
By : Ridwan And Aldi Firhand. A | Wednesday, September 19 2018 - 19:52 IWST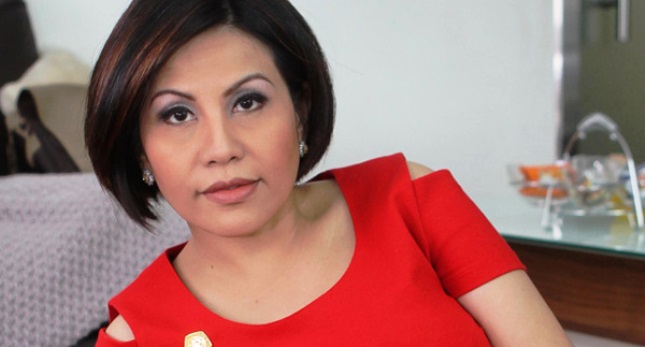 Carmelita Hartoto, Chairman of the Indonesian National Shipowners Association (INSA) (Foto Ist)
INDUSTRY.co.id - Jakarta, Strengthening the exchange rate of the United States (US) dollar against the rupiah depresses the performance of the logistics sector, including the shipping industry. The reason is, this sector conducts more transactions and other payments in US dollars. As a result, this sector needs to take efficiency measures strictly.
This was conveyed by Carmelita Hartoto, Deputy Chairperson of the Indonesian Chamber of Commerce and Industry for Transportation, who is also the Chairperson of the Indonesian National Shipowners Association (INSA) DPP in Jakarta (18/9).
"Our revenues are large in Rupiah but there are many operating expenses in US dollars, in this case like spare parts so we hope that in the future our industry will be built faster and provide convenience to entrepreneurs who want to build industries in the region," Carmelita said.
According to him, many spare parts were imported from abroad and purchased in US dollars due to domestic unavailability.
This is what makes the exchange difference, because of income in Rupiah but expenditure in US Dollars, therefore he asks the government to develop a logistics support industry.
"We are encouraging the industry to be built as soon as possible, for example, just like small nuts and bolts that are still from abroad, the industry is not here, so we have to buy from the outside," he continued.
But he is confident that with the current government's focus on developing the world's maritime axis, the industry that is related to logistics and supply chains in the future will also be good.
What is clear, he hopes the government provides facilities for logistical actors so that their business continues to grow.
So far around 90% of shipments of export-import goods use foreign vessels paid using US dollars. Thus, when the rupiah weakens, the cost of logistics becomes an additional burden.