Firing Employees, PT TMMIN Sued in Central Jakarta District Court
By : Ahmad Fadli And Aldo Bella Putra | Wednesday, August 16 2017 - 13:30 IWST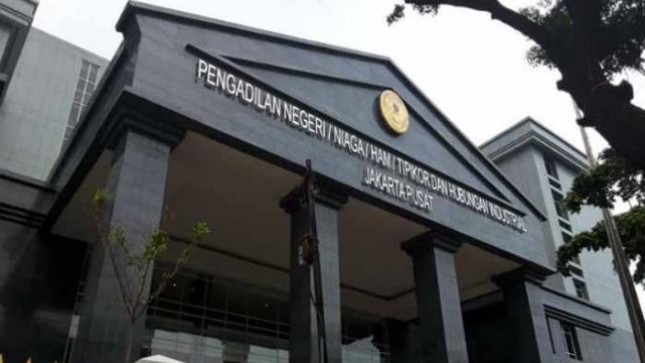 51
INDUSTRY.co.id - Jakarta - Chairman of the Legal Aid and Advocacy Center (PBHAM) Anggiat Gabe Sinaga urged law enforcement officials to immediately practice fictitious practices in the form of fictitious games conducted by PT Toyota Motor Manufacturing Indonesia (PT TMMIN) with its vendors in Indonesia.
According to Anggiat, Toyota's dirty practice has been going on for years and resulted in people becoming victims.
"Because the number of victims must be dismantled and tried," said Anggiat, Wednesday (16/08/2017).
Anggita said that Toyota is a large foreign-owned Japanese company that has a strong network to a number of officials and law officials in Indonesia, but he urged the government to uphold justice in the country.
"It's been known, so far, many rotten practices, manipulations, and even fictional games by PT Toyota Motor Manufacturing Indonesia through its merchants with vendors, should be investigated thoroughly, dismantled, tried and then expelled from this country," Anggiat said.
He explained, with the dirty practice that has been revealed for years, the Indonesian government and its legal apparatus must prove themselves that they are not easily bought by money.
"There have been many casualties. One of them is Bung Stefanus Toar Piay. He was fired and treated inhumanely, unpaid salaries, his future destroyed, even intimidated and accused of just because Bung Stefen dared to reveal a number of rotten game vendors that the company he worked in collaboration with PT Toyota Motor Manufacturing Indonesia and high officials In the Japanese company," said Anggiat.
Anggiat also urged the government and law enforcement agencies to drag and punish rogue entrepreneurs who have been looking for big profits by cheating and breaking the law in Indonesia.
"We have filed a lawsuit against a company that allegedly committed fraud and fictitious work, also allegedly committed tax abuses and abandoned its employees," he said.
Anggiat said, serious efforts Jokowi government to realize sovereignty in the field of economic and people's welfare, should be coupled with law enforcement for all parties.
"Including foreign investors or foreign companies who often hide behind big names, but doing unlawful work.
"One of them is PT Toyota Motor Manufacturing Indonesia or TMMIN which collaborate with a number of vendors such as PT Inti Tama Central Makmur Lestari or PT ICML to perform fictitious jobs and tax fraud," said Anggiat.
Therefore, he said, the legal process must be upheld and whoever the entrepreneur, whether a giant entrepreneur, or a half-giant, or a small businessman, should be punished if found to have committed a violation of the law.
"We are suing through the Central Jakarta District Court. We have filed the lawsuit as of May 23, 2017, then made sluggish. We want law enforcement done, "said Anggiat.
Stefanus Toar Piay, who is a former worker at PT Intama Central Makmur Lestari (PT ICML), realized that he had been deceived by officials in PT TMMIN and PT ICML.
He claimed that one of the findings he had followed up was the creation of invoices and fictitious receipts amounting to Rp 24.826. 000. 000 (Rp 24.8 billion) incurred in the game delivery of goods between PT TMMIN and PT Intama Central Makmur Lestari (PT ICML ).
"It's been going on for years. This event I have to say, but never followed up. Until finally even me and my friends are fired and neglected, "said Stephen.