Innovate Or Terminate How To Survive The Business in Covid-19 Pandemic
By : Harmawan | Wednesday, July 08 2020 - 21:05 IWST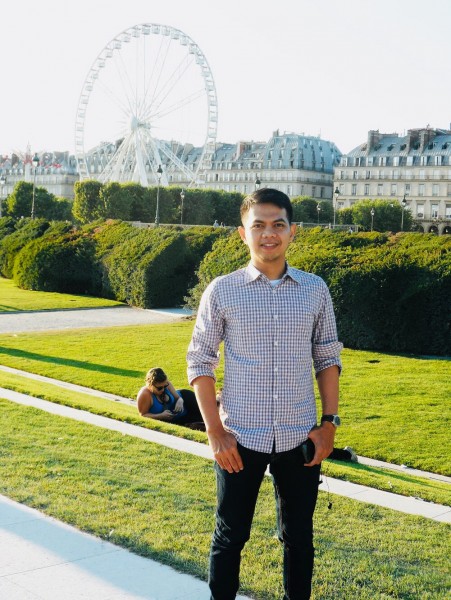 Harmawan Student of MBA President University
INDUSTRY.co.id - How could we knew that 10 years ago E-Commerce would be a massive disruption to offline store? How could blackberry company sink into the ocean these days? and how would we know in 10 years later iphone and samsung would still dominate the smartphone market? Digital world is dominating the market and spread in all over the business sectors these days. since the industry 4.0 announce, the digital market is massively attacks all of the business and makes the businessman must adapt to the new business model. Apple always innovate their business model, each year they spend bunch of money on Research and Development just to bring innovation on their products. In 2019 Apple spent 16.22 Billion US dollars on research and development and it is increasing two billions from 2018. It's shocking but it is worth for their main purpose to make innovations for their next products, even they know they cannot predict the future but it is the important way to make sure their products is what customer wants. People getting addictive to the innovations, no matter how much money they will spend to experience new innovation on products. Netflix is one of the platform that has massive subscribers all over world, how could people want to pay some money every month just to watch TV? This idea wasn't popular back then and it is insane to make it come true, but Netflix just step ahead with innovation of experience new way of watching TV. Even now they make their own TV Shows and Movies that only in Netflix Platform available. This kind of business copied by several company that never been in this business before. Amazon as we know as E Commerce giant company launched Amazon Prime in 2006 to compete with streaming online service even until now they make their own TV Shows. Apple wont miss this chance, in November 1st 2019 Apple launched Apple TV Plus to compete with those giants streaming online, even we know that Apple is popular brand for gadgets but they innovate their products into TV Shows and Movies.
Bring new innovation would bring new customer and new opportunity in business but many businesses are afraid to take a step to make that change. Especially this Covid 19 Pandemic brings many new opportunity to make innovations, it is time for us to know how to get this golden ticket. But how many of us would know which part or which direction to take ? many innovations, many good idea dies because we don't know how to execute them, so how should we do to make that innovation work for real ? some businessman are just do what just appear in their mind and not doing some survey or research , they think doing some survey just going to waste time and money and the result is not always going to help them success doing their business. This is why some start up business failed to survive during the competition because they forget how important is listening to the customer need.
Pandemic Covid 19 still happening and we don't know when this pandemic is going to be over. Actually this is a good opportunity to make a good innovation into the real action. For example that in garment industry, they take opportunity to make creative masks. They produce mask with attractive design and colors to attract people to buy it, as we see now mask is the important thing in the New Normal Era in Indonesia and mask becomes fashion for people to wear it. but behind those creative innovations, there must be an effort to make it happen, they must do some research, before they make those innovation into real action. They would know that in this pandemic people must wear mask and somehow people would bored to wear it, but with attractive color and design, people would love to wear it. market survey is the important step before we execute our innovation. We can start with just talking to the customer by making some small survey through social media, or we can asking directly when they buy some products or service. For example if we want to open a coffee shop business we could observe customer behavior by noticing what is customer expectation after they buy the coffee, is it the taste, the package, the service or the place. Many elements that we could include in our observation. Why don't we make an experiments? Like big company did to develop their product. many theories of experiment we can use to conclude our customer needs to make our innovation success into the real action. it will take some time and money, but it doesn't have to expensive, we could use the technology to help us doing this research.
Innovation is a must, your business will terminate if you are not making any innovation and will lost in the competition. To make your innovation success to your business you must make an effort by understanding what is your customer's expectation. To understand your customer's expectation you must observe directly to your customer. Why don't we spend our money and time to observe customer to gain more information before we start our business rather than we lose much money later when our business is failed. But failure is teaching us to be a better in the future, that's the way people to be success in the business. Don't be afraid to take the step and give your best shot to your innovation be alive.