Shared Responsibility Boosts Sustainable Palm Oil Absorption In Indonesia
By : Krishna Anindyo | Friday, August 21 2020 - 20:05 IWST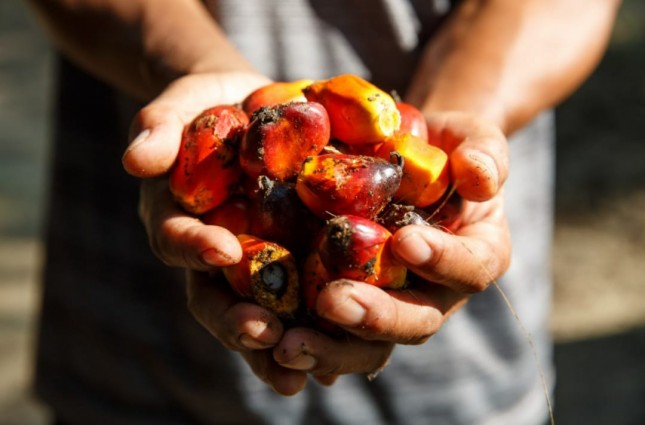 Ilustration Palm Oil (RSPO)
INDUSTRY.co.id - Jakarta - The Roundtable on Sustainable Palm Oil (RSPO) has been upholding the shared responsibility concept after its adoption in the 15th General Assembly in 2018. The concept aims to encourage multi-stakeholders in the RSPO to take roles and contributions for sustainable palm oil.
RSPO members are sharing their responsibility to reach its "transforming the market to make sustainable palm oil the norms" vision. The process to attain such vision was conducted through Theory of Change (ToC) and supported by the Shared Responsibility concept.
The shared responsibility concept aims to balance the scale of sustainable palm oil production with the sustainable palm oil absorption. Downstream industries, such as retailers, consumer goods manufacturers, as well as processors and traders, have a major role in realizing this concept. In addition, the concept is also directed towards other RSPO members, such as environmental and social Non-Governmental Organization (NGO), banks and investors.
The stakeholders have different roles to transform the market and promote sustainability. It is important for all parties to affirm their part to reach the goal. RSPO hopes that all stakeholders involved in the palm oil value chain commit and contribute in transforming the market.
It is also RSPO's hope that all RSPO partners and members can actively participate and cooperate to improve the demand of sustainable palm oil and to unanimously agree on accountability measures to measure the progress of the stakeholders towards the goals.
RSPO Indonesia Country Director Tiur Rumondang explained that the shared responsibility concept was born after the RSPO amended its standards in 2018. Following RSPO's operation over the last 14 years, there are opinions that the buyers did not adhere to the same standards applicable to the producers because there were no stipulations for such arrangement, she said.
"We only regulate how palm oil producers in the world need to commit to their performance utility through certification [process]," Tiur said in "Shared Responsibility Boosts Sustainable Palm Oil Absorption in Indonesia", a webinar with the press held in Jakarta on Wednesday (19/8/2020).
RSPO saw that the market for sustainable palm oil products were heavily tilted on the side of the producers as they are larger in numbers compared to the buyers. This created the necessity for a shared responsibility that should be supported by all RSPO members, she said.
"With the shared responsibility [concept], we want to encourage the more massive mobilization efforts between RSPO members to transform [their business] to reach RSPO's vision, namely to make sustainable palm oil as norms. The shared responsibility is a commitment set by RSPO for its members in order to reach its vision," Tiur said.
WWF-Indonesia also supported the concept. WWF-Indonesia's Head of Market Transformation Aditya Bayunanda said the concept implied a mutual effort from both producers and consumers as a wide range of palm oil products are considered vital for the end consumers, such as cooking oils, medicines, and personal hygiene products, among others.
"Joint efforts are needed to ensure the consumers and the value chains up to the producers and farmers, gained the benefits or transparency so that the consumers can use their purchasing power to incentivize producers, including smallholders," Aditya said.
WWF has been promoting certified and responsibly-sourced palm oil products both in domestic and foreign markets. It is also sharing the information on where market players can get responsibly-sourced palm oils.
"There are many stakeholders in palm oil [sector] We work with the [oil palm] farmers in Riau, West Kalimantan, particularly around Sintang Regency, so that they can benefit from the demand for palm oil produce that is environmentally friendly. Such demand also corresponds with the need for traceability." said Aditya.
Managing Director, Sustainability & Strategic Stakeholder Engagement of Golden Agri Resources (GAR) Agus Purnomo said the shared responsibility concept should be implemented as the aspirations for sustainability currently rests almost solely on the shoulders of the producers.
"This is becoming a significant burden to only be shouldered by oil palm farmers, we need to make sustainability actions a shared responsibility," said Agus.
GAR has corporate policy that stipulates important aspects of sustainability, such as environment, social, value chain as well as aspects related to workers and communities' rights.
The company has around 270,000 hectare of its oil palm plantation that has obtained RSPO certification and is able to produce up to 1.3 million tons of Crude Palm Oil (CPO).
"We are also inviting independent factories and farmers that are not part of us to have similar policies on sustainability. We also have plantation data of around 80 percent of our suppliers. This data is important to assure our consumers that they are buying from plantations and factories that are committed for sustainability," said Agus.
Indonesian Consumers Foundation (YLKI) chairman, Tulus Abadi said the majority of consumers in Indonesia have not been informed about the use of palm oil in products. Most of Indonesian consumers only know palm oil as cooking oil.
Moreover, the consumption behavior of cooking oil consumers still only considers the price and quality aspects. The aspect of sustainable consumption in palm oil has not been a concern of consumers. This happens because there is no education related to product knowledge to consumers conducted by industry players and there is no clear policy for this matter.
YLKI encourages the cooking oil industry to ensure that cooking oil products consumed by consumers are environmentally friendly products, both from the upstream to downstream aspects. It must even guarantee that there are no violations of labor rights, oil palm farmers, taxation, and other matters.
The online event was hosted by RSPO and CNN Indonesia and was attended by speakers from RSPO, Unilever, GAR, WWF Indonesia and YLKI.