50 Percent More, Consumers Indonesia Calling KPR Process is Too Hard
By : Ridwan And Aldi Firhand. A | Friday, August 18 2017 - 13:39 IWST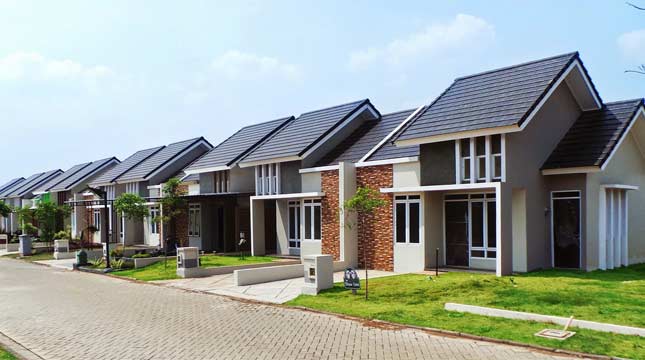 Residence Illustration
INDUSTRY.co.id - Jakarta, Based on the results of the survey Rumah.com Property Affordability Sentiment Index 2017, as much as 86 percent of property consumers stated that the cost and process of Housing Loans (KPR) in Indonesia is quite convoluted. So they expect a policy that facilitates both by the government and banking institutions.
Meanwhile, 54 percent of consumers acknowledge that the government has made a number of efforts in reducing house prices, in order to be affordable especially for Low Income Communities (MBR).
"The flashback of the government's success on the reshuffling of the LTV rules in effect from August 2016 has had a positive impact: after the easing, mortgage growth in the following month increased 6.21 percent to 6.48 percent (year-on-year Based on the type, KPR type 22-70 and KPA under type 21 experienced the highest growth, "said Country Manager Rumah.com., Wasudewan via press release in Jakarta (17/08/2017).
Some of the so-called efforts still need to be boosted by the Government, according to him, is the policy of Loan to Value (LTV), aka loan ratio, property tax relief, and simplification of property ownership for Foreigners in Indonesia.
Meanwhile, according to survey results, 51 percent of Indonesians assume that the nominal downpayment of purchases of houses or apartments that are overvalued, is why they have not taken property credit facilities from banks till now.
"Advances themselves are generally collected by property seekers by saving techniques or profits from gold and mutual fund investments, while according to data from MarkPlus Insight, there are only 6.6 percent of women and 5.3 percent of men who set aside 20 percent of their monthly earnings For future savings, "explains Wasudewan.
In addition to the down payment issue, other reasons are causing the community yet
Applying for property loans is because it is still tied to other installments such as vehicles. Though viewed from the order of priority, which includes the primary needs are homes, not vehicles.
Another factor is not being able to repay property every month, does not require credit loans for the purchase of property, until it does not qualify for credit application due to employment status.
Wasudewan added that for people who are still hesitant to buy shelter in installments, it is better to dismiss the concern because this year is the right time to buy (buyer's time).
"We are committed to assist property seekers in determining the decision to purchase property by presenting Rumah.com Property Index as a source of data to help home seekers make decisions with confidence," he concluded.