Recapture the Spice of Indonesia's Spice
By : Kormen And Aldo Bella Putra | Saturday, August 19 2017 - 16:00 IWST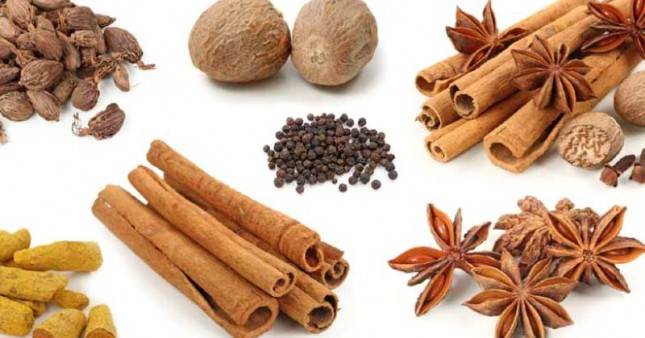 5166
INDUSTRY.co.id - Since the 1500's, European citizens came to Indonesia because rich with spices. Start Sulawesi, Maluku, Kalimantan, until Sumatra, all the spice granary.
Who does not know the efficacy of Indonesian spices for cooking seasoning? From fried rice to rendang that is well known in the international culinary world. Original Indonesian herbs give a distinctive flavor and flavor to various types of cuisine.
But not only in cuisine, the aroma of spices can also be realized in various other products, such as spice-scented candles. There are other interesting historical romance stories of the peculiarities of the aroma of Indonesian spices. One of them was appointed by Prasetiya Mulya Event S1 students, becoming an event titled "Spice; Charity Gala Dinner ", on the campus of Prasetiya Mulya-Serpong University, end of July 2017.
Once told a girl Banda in Indonesia named Dewi Oetari, who fell in love with a descendant of the Dutch named Jansen. Both are fond of Indonesian spices and in particular have a similar interest to explore various matters related to the type of spice nutmeg. Arrived on a journey where they found challenges related to the history of their ancestors in the past.
Dewi Oetari keeps a heartbreaking past story of Jansen's great-grandfather J.P Coen, former ruler of the Dutch trading organization, VOC, who colonized Indonesia and killed Indonesians, including Dewi Oetari's grandparents in Banda. Jansen himself cannot escape from the dark history of his ancestors. Until the end, their love for the Indonesian spice, especially nutmeg, reconciled the fire-husk in their love affair.
These two lovebirds end up married with mutual respect for the diversity of their past, and create the seeds of brotherhood between the two countries of origin through their interest in deepening the nutmeg.
Christina Yosevina, Director of the Prasetiya Mulya University School of Business and Economics Program, said introducing spice exploration results not only as a food spice, but also some things such as those introduced by students to make spice-flavored candles.
So according to Yosevina, see something not only by using it, but for example when looking at spices, should be able to project what can be done with the spices. For example, as students do on the campus of Prasetiya Mulya University.
"They make the Spice Charity Gala Dinner, with spicy food and spice-flavored souvenirs, storytelling and all the entertainment associated with it," she said.
Wealth of Spices
Called there are 14 Types of Indonesia Spices that have been global. Clove, Nutmeg, Pepper, Andaliman, Cardamom, Secang Wood, Cinnamon, Mesoyi, Kemukus, Pulosari, Kecombrang, Gedi Leaves, Flower Gutters, Flower Lawang.
President Joko Widodo (Jokowi) himself has also expressed his determination to reclaim the glory of spice Indonesia that once attracted many European countries. As stated by Minister of Agriculture Amran Sulaiman during the coordination meeting of seeding / breeding in Makassar, early August 2017.
Amran said the government began to launch this year after various agricultural commodities, rice, onions, soybeans and corn began to stabilize. Moreover, the plantation sector and horticulture, especially spices, in Indonesia have great potential to be developed.
Since the 1500's, European citizens came to Indonesia because rich with spices. Start Sulawesi, Maluku, Kalimantan, until Sumatra, all the spice granary. The four provinces have now been mapped by the Ministry of Agriculture and the Agency for Agricultural Research and Development, so, for the early stages, he said, the government is focusing on nurseries.
For example, continued Amran, Luwu regency of South Sulawesi planted with pepper, Maluku planted with cloves, nutmeg and cashew, and Aceh and Bengkulu planted with coffee. All areas are that have potential, in lift. As for the stimulus for farmers, Amran said it has prepared seeds and subsidized fertilizer. The government will provide education to the farmers by involving students and lecturers. There is a prepared preparation. Including preparing channeling through people's business credit (KUR).
How is the spice market in the world? Citing luxury-insider.com and tribunnews.com, this is the list of the most expensive spices in the world. First, Saffron is the herb that occupies the position as the most expensive spice in the world. Spice prices from Central Asia and India can reach US $ 5,000 per pound or about Rp 146.58 million per kilogram (at an exchange rate of Rp 13,326 per US dollar).
Saffron comes from Crocus Sativus, precisely part of the flower pistil. It takes between 50,000-75,000 flowers to produce one dry saffron pound. This drying process takes approximately 20 hours. Currently, Spain, Italy, Greece, India, and Iran cultivate saffron seriously. But, the best quality saffron comes from Kashmir. Saffron is used for cooking spices, cosmetic ingredients, perfume, until the treatment.
Then Vanilla vanished. Choose anywhere, just as expensive.
The price of this sweet-scented spice can reach Rp 5.86 million per kilogram.Ini is the price of vanilla beans. Make no mistake with the vanilla essence that is often present in ice cream, pastries, or other snacks. The most expensive vanilla comes from Mexico and Madagascar. Both countries are considered the best vanilla producers in the world. Next Cardamom, Cardamom prices in the international market reached Rp 879,516 per kilogram.
Just like the two most expensive herbs, the cardamom proponent is a labor-intensive harvest process. Cardamom comes from Guatemala and southwest India. Both regions are the largest exporters of cardamom. Black cardamom is mainly used for curry and briyani spices. While green cardamom is usually used to add flavor to coffee, tea, and pastries.
While Cloves is Indonesia's most famous spice.
The Maluku Islands are the main source of cloves. Currently, Zanzibar, India, Madagascar, Pakistan, and Sri Lanka also cultivate this plant. In the international market, the price of cloves ranges from Rp 293,172 per kilogram. In addition to herbs and perfumes, cloves also contain anti-oxidants and can lower blood sugar.
So also with Kayu Manis. Sri Lanka, India and Indonesia into three major cinnamon producing countries in the world. The price of cinnamon in the international market is around Rp 175,903 per kilogram. Cinnamon is used for flavoring and flavor enhancers for cakes, even coffee and tea. Cinnamon was also used for perfume, aromatherapy, disinfectant and traditional medicine.
While Black Pepper pepper is one of the most widely used spices in the world. A transaction of this spice was quite large. The price of pepper in the international market is around Rp 87,950 per kilogram. Tropical countries become producers of this spicy seasoning. Vietnam is listed as the world's largest producer and exporter of pepper.
Last is turmeric. The use of turmeric is increasingly widespread throughout the world. Turmeric is very common in South and Central Asia region for curry flavor. Turmeric became a natural and antiseptic dye. The price of turmeric in the international market is equal to pepper at about Rp 87,950 per kilogram.