Citi Indonesia Named as Best Company for Creating Leaders from Within
By : Nata Kesuma | Thursday, December 23 2021 - 16:43 IWST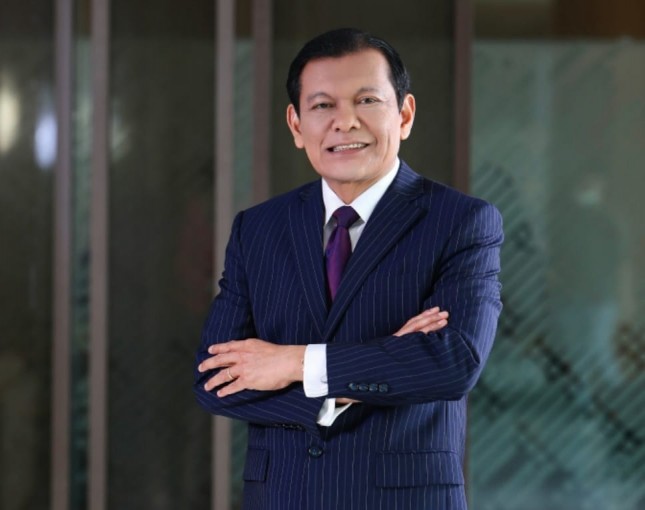 Citi Indonesia CEO, Batara Sianturi
INDUSTRY.co.id - Jakarta, December 22, 2021 – Citi Indonesia was recently named as the Best Company for Creating Leaders from Within by SWA magazine, a testament to the company's continuous effort to create a diverse and constructive work environment.
The award was given by the prestigious magazine to companies that are able to apply robust leadership development programs in their respective human resources management. Citi Indonesia was among 15 national and/or international companies awarded during the event.
Citi Indonesia Country Human Resources Officer (CHRO) Andyana Tobing shared the four key approaches that Citi Indonesia implement to create leaders within the company, namely Talent Assessment, Succession Planning, Talent Development & Mobility and Diversity.
Through talent assessment, Citi Indonesia applies a series of leadership principles that all employees of the company must demonstrate and are regularly evaluated on. Secondly, through Succession Planning, all line managers in the company are expected to prepare their respective business successors.
Through various Talent Development programs, employees have access to a myriad of skill-building in-class or virtual trainings, as well as opportunities to be involved in business projects both at a country or regional level. The company adopts the 3E principles, which are Experience 70%, Exposure 20% and Education 10%.
Last but certainly not the least, the company puts a great focus on sustaining Diversity in the workplace, as reflected by the 56.2% female ratio in Citi Indonesia as of November 2021.
The four aforementioned approaches have resulted in 3 out of 7 total members of Citi Indonesia's Board of Directors members being from the company's internal Management Associate program; 27% of Citi Indonesia's Senior Management Team starting their professional career in Citi; and 91% of all employees believing that the company does what it plans, or "walking the talk" during its internal survey called Voice of Employee (VOE).
The recent pandemic also did not deter the company from focusing on the safety and well-being of its most important asset: employees. To date, as much as 75% of all Citi Indonesia employees are working at home, and the company has also rolled-out a series of COVID-19 vaccination programs, leading to 99% of its eligible employees now fully vaccinated.
"Citi's approach of putting employees first during these challenging circumstances has encouraged collaboration among employees. Throughout the pandemic, I have witnessed how every employee at Citi supports one another to adapt together to the various challenges," said Andyana.
Commenting on the award, Citi Indonesia CEO Batara Sianturi noted that "The award is a testament of our commitment to develop the best Indonesian talents, most notably in the finance sector. Talents with great minds and leadership qualities are essential in carrying out our commitment of enabling growth and economic progress. Citi Indonesia is very proud of this award and we would like to express our sincerest gratitude to SWA magazine for this prestigious recognition."