IPO Momentum, ASLC Accelerates Used Car Digital Ecosystem
By : Nata Kesuma | Wednesday, January 26 2022 - 16:01 IWST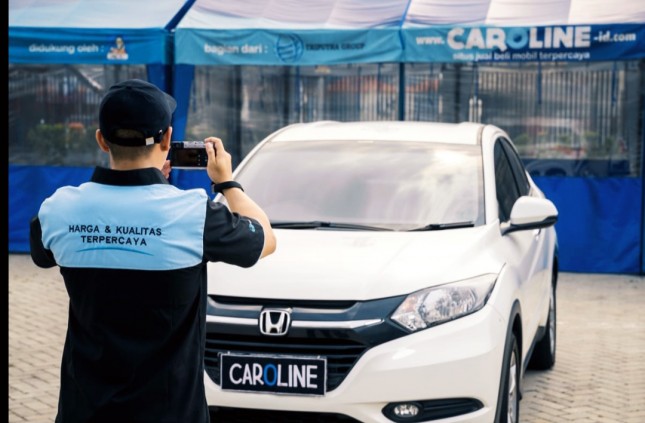 PT Autopedia Sukses Lestari Tbk ("ASLC")
INDUSTRY.co.id - Jakarta, January 25, 2022 – PT Autopedia Sukses Lestari Tbk ("ASLC") a company engaged in the automotive sector, ranging from car and motorcycle auctions, online car buying and selling, and car and motorcycle price database platform, officially listed its shares on the Indonesia Stock Exchange (IDX) today, January 25, 2022, with an offer price of IDR 256.
Through the initial public listing, the Company hopes to develop technology, as well as expand its network and increase the inventory of used vehicles that it currently owns. In addition, ASLC will also develop the automotive marketplace Caroline.id by implementing the O2O (Online-to-Offline) business model. The aim is to provide more variety of choices, and more affordable locations as well as transaction convenience for potential consumers.
President Director of ASLC, Jany Candra said, "This momentum is the right time for us to develop new business models to capture bigger market opportunities. Aside from JBA, we are also developing start-up businesses for used vehicles, namely Caroline and Cartalog. Caroline will focus on O2O (Online-to- offline) used car dealers, while Cartalog is a price engine application, and listings for buying and selling motor vehicles. In the future, we will also develop the application into an inspection service."
As a solutions provider for used car needs, Caroline.id comes in two types, namely Caroline Selection which is a solution for customers who want to buy a used car, and Caroline Purchase, which is a solution for customers who want to sell cars, where the majority of around 80% of people who want to buy a new car must sell their car. Supported by synergies with all business lines and subsidiaries, the Company is optimistic that it can continue to achieve better performance in the following years.
Jany continued, in line with the business strategy currently implemented as well as the continuously developing innovation, ASLC is optimistic that it can achieve its 2022 performance target. To illustrate, the Company has recorded sales of approximately 100 thousand vehicles until the end of 2021 despite the pandemic conditions and economic conditions that are still hampered by PPKM.
"For 2022, we are still optimistic that we can achieve a better growth target compared to the previous year. This is also supported by JBA's auction capability, which by the end of 2021 are estimated to have auctioned almost 200 thousand units of used cars and motorcycles with more than 220 thousand bidders per year throughout Indonesia," he said.
It's good to note, through this IPO the Company offers as much as 20% of the issued capital, and will obtain fresh funds of IDR652.6 billion. Where, as much as 64.7% of these funds will be used for working capital in connection with the Company's new business in the field of buying and selling used vehicles. Meanwhile, the remaining 35.3% will be used to repay all loans to the Parent Entity amounting to IDR225 billion.