NORD DRIVESYSTEMS at LogiMAT in Stuttgart From 31st May to 2nd June 2022 NORD will present innovative drive solutions for intralogistics
By : Nata Kesuma | Tuesday, May 17 2022 - 14:00 IWST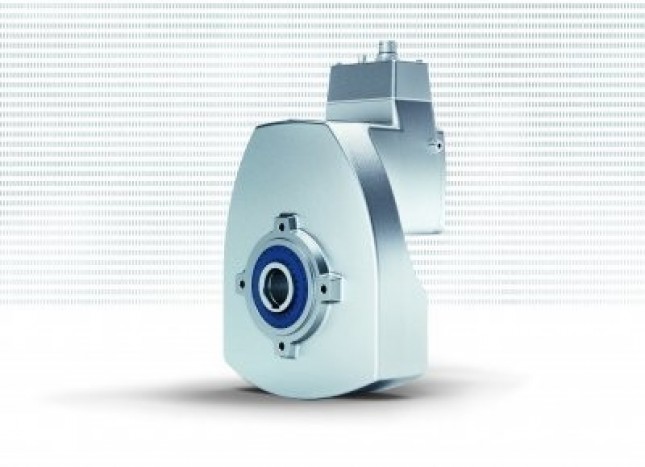 NORD-DuoDrive.jpg: The innovative and patented DuoDrive geared motor reaches outstanding system efficiency Image: NORD DRIVESYSTEMS
INDUSTRY.co.id - The specialist LogiMAT exhibition in Stuttgart offers as comprehensive overview of the intralogistics and process management market. As one of the market leaders for drive technology, NORD presents its solutions for the industry on site.
The exhibition highlights include the revolutionary and patented DuoDrive geared motor, the highly efficient IE5+ synchronous motor, the NORDAC ON/ON+ decentralised frequency inverter as well as an intelligent concept for status-oriented maintenance according to Industry 4.0.
Modern automated intralogistics systems place high demands on drives in horizontal as well as vertical conveyor technology. NORD DRIVESYSTEMS provide the industry with innovative drive solutions, combining reliability with profitability. The DuoDrive is setting new standards for intralogistics.
The innovative and patented geared motor integrates a high-efficiency IE5+ synchronous motor into the single-stage helical gear unit housing. This not only guarantees a compact size and minimal noise emissions but also high power density and overall high system efficiency.
Together with its simple plug-and-play commissioning, the complete DuoDrive solution results in a significant reduction in Total Cost of Ownership (TCO) compared to other drive systems.
Economic Solution for IIoT environments
The decentralised NORDAC ON/ON+ frequency inverter was specially developed by NORD for the requirements of horizontal conveyor technology. An integrated Ethernet interface, full pluggability and a very compact design make it the smart inverter for decentralised use in Intralogistics.
The frequency inverter can be mounted directly on the drive housing and covers lower power ranges of up to 1.0 kW. The combination with the IE5+ synchronous motor (NORDAC ON+) enables significant efficiency potential.
Optimised plant availability
Downtime avoidance is also one of the decisive targets in intralogistics. To increase system availability, NORD has designed "CONDITION MONITORING for PREDICTIVE MAINTENANCE". The integrated PLC in NORD frequency inverters can process data in connected sensors and actuators, initiate autonomous control sequences and communicate drive and application data to the control centre, networked components or to cloud storage.
This allows continuous condition monitoring and therefore forms the basis for predictive maintenance concepts as well as optimum plant dimensioning. Impermissible operating states can be recognised early, unplanned downtimes can be avoided and maintenance becomes predictive.
These and more drive solutions will be presented by NORD DRIVESYSTEMS from 31st May to 2nd June 2022 at LogiMAT in Stuttgart. You will find the company at Stand D10 in Hall 03.